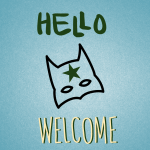 The Brain Energy Support Team (BEST) is pleased to announce the expansion of Our BEST Space in University Place, Washington. While BEST remains in the same building as before, we have relocated to the ground floor in suite 1H. This facility continues to offer a safe, comfortable and fun environment for brain injury survivors and their families; however, our new expanded space boasts ample meeting, activity and event spaces along with increased accessibility.
BEST Director and Support Group Coach Jeff Hartson loves the fresh vision and mission of the Space.
"This gives us an opportunity to do the things we already do better and more comfortably. It also gives us greater visibility in the community as a resource and a good place to learn new things, meet with friends, and grow. We can do Moving On easier, have support group meetings even while other things are happening. It's a good move for us."
Diane Rasch, BEST Gratitude Specialist appreciates the new space for special events and activities.
"To me, it allows us more space so we can do special things like we did with the Valentine Gratitude Party. It was so much fun to have people doing different activities in different areas and not feel crowded,"says Rasch.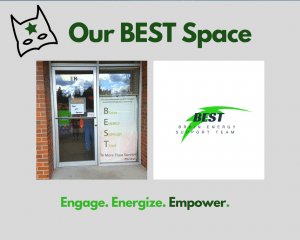 Please stop by for an activity or just to visit. We'd love to have you come by and take a tour! Please click here to see our activity calendar and hours.
Our address is 2607 Bridgeport Way W., Suite 1H, University Place, Washington, 98466. For directions, click here.
BEST also cordially invites you to join us for one of our activities at Our BEST Space. Here's a menu of our current offerings: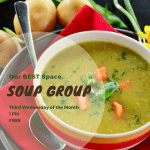 Soup Group: Healthy food, snacks and nutrition information and discussion are at the heart of this activity. Dine, learn and and enjoy the company of others. All food and materials are included and there is no charge to attend.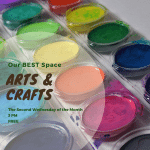 Creative Crafts Class: Join Diane for an exploration of your creative talents. Each month is a new craft idea. From Birthday cards to Valentine gifts, magnificent magnets to surprising superhero items, we do it all. All materials are included and there is no charge to attend.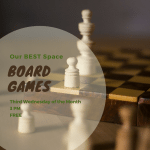 Games: Enjoy a variety of fun games in a casual, friendly environment with a great group of folks. All materials included and there's no charge to attend.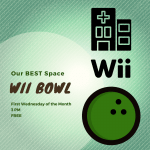 Wii Bowl: Do you love the sound of pins crashing when you roll a strike, but being at at a bowling alley is overwhelming? Then join us for fun on our Wii bowling lane. Enjoy bowling your BEST with friends in a low sensory space. There is no charge to attend.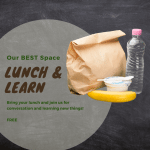 Lunch and Learn: Short 50-minute presentations chock full of information, tips, and tricks you can use. Bring your lunch and let the learning begin. There is no charge to attend.
For dates and times for these activities, please click here to see the activity calendar. 
Now, get ready for a special sneak preview!
Coming soon: As superheroes, we all need a place to pick up our superhero gear and accessories, right? Well, never fear! The BEST Superhero Shop is nearly here!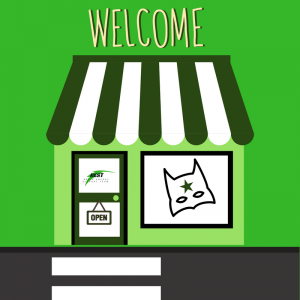 Our BEST Space will be the site of our one-of-kind Superhero Shop to meet all of your superhero needs! Even better: all sales benefit the superheroes participating in the programs of BEST. Stay tuned for information on our shop's grand opening!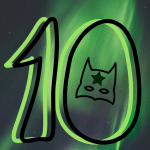 2018 is a special year for BEST. We are celebrating our 10 year anniversary of building superheroes! Help us celebrate all year long at Our BEST Space, the upcoming Superhero Shop and here online. All are welcome!