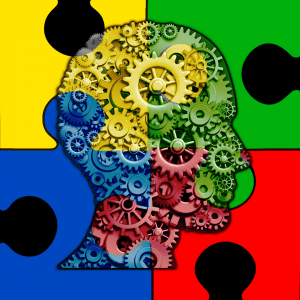 Recently,  BEST Communications Manager, Kim Thompson (yours truly), answered community questions via video response. 
Thank you so much for your questions and topics! 
Speaking of topics, I received two important topics from our BEST friend, Sue P. She suggested covering the topics of fatigue and brain injury and migraine and brain injury. 
Thank you, Sue, for the great suggestions! 
Because the of the amount of links and the size of the topic, I decided it would be best to cover the information in an article instead of a short video, and break up the suggestions in two parts.
Today, I'll cover fatigue and brain injury, and in an upcoming article (coming soon), I'll cover migraine and brain injury. 
Fatigue and Brain Injury 
Fatigue is defined as:
Extreme tiredness, typically resulting from mental or physical exertion or illness.
Fatigue can be seriously impactful for brain injury survivors.
It's no wonder it fatigue is one of the top concerns for survivors. 
Neuro-fatigue is one of the most common and constant issues that brain injury survivors face. Neuro-fatigue is defined as a profound lack of energy in engaging in daily life activities, communicating and/or socializing with others; difficulty staying aroused and awake; and decreased alertness. This kind of fatigue can have significant impacts to people's overall well-being and health.
So, how do you navigate fatigue (and neuro-fatigue)? What are some tips to manage? 
Here are some resources and links to offer some insight. 
Writer, stroke survivor and BEST guest blog contributor, Isaac Peterson, has written some terrific articles about fatigue and brain injury. Click on the article titles below to check them out. 
Learning to Live with Neuro-Fatigue 
Following are additional resources. 
Click here for a good TBI fact sheet on fatigue (and what to do about it).
Here's a good interview from Brainline.org with an expert on fatigue and traumatic brain injury. 
Our BEST friends at Headway in the United Kingdom have a great page on fatigue and brain injury which consists of videos, information and resources. Click here to view. 
I'll conclude here, as there is a lot of information to take in. 
How do you manage fatigue issues? What resources would you like to share with the community? 
I'd love to hear your stories and suggestions. Email me at kimt@brainenergysupportteam.org.