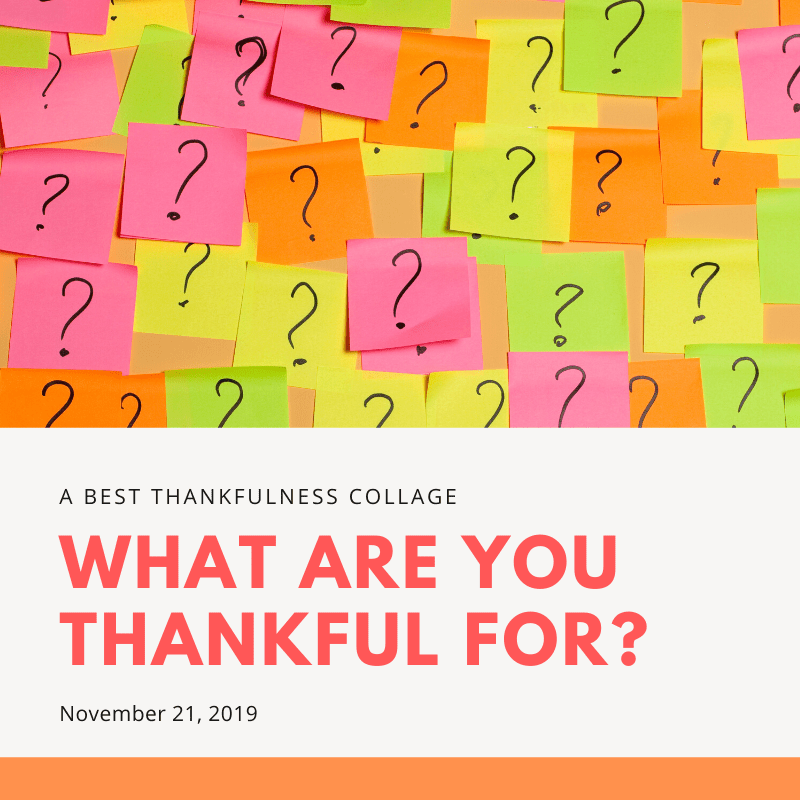 Join BEST for an online art project! 
We are creating online collages of what we are thankful for! 
BESTies, share one to three things you are grateful for and join our collage project! We will share our project on this blog, BEST social media, and newsletter the week before the Thanksgiving holiday, Thursday, November 21, 2019. 
There are three simple steps to participate: 
Think of one to three things you are grateful for. 
Send your thoughts to Kim Thompson, BEST Communications Manager at this email address: kimt@brainenergysupportteam.org NO LATER than November 18, 2019. 
Watch this space, our social media and your email inbox for our newsletter on November 21, 2019 to see the collage of thankfulness. Not an newsletter subscriber yet? Please click here if you'd like to subscribe to our online version. For a paper version of our newsletter, please contact Kim (see #two for contact info above) to be added to the mailing list. 
That's it! 
Final note: for our collage, we will only be using first names to attribute the quotes. 
Many thanks for your participation in advance!