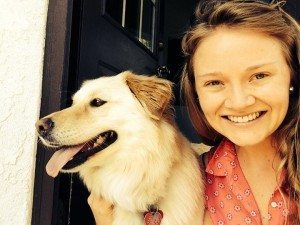 For caregivers, connections are critical.
While connections to resources, information and various forms of support are important, connecting with other caregivers who share a similar experience is life-changing.
That's what Natasha Pietila was looking for.
Twenty-five years ago, when Pietila was baby, her father acquired a brain injury due to a cerebral aneurysm hemorrhage. Her mother became her father's primary caregiver. As Pietila grew up, she also grew into the role of a caregiver, too, assisting her mother provide for her father's care and well-being.
Here is Pietila's take on what she and her mother faced as caregivers, which is unfortunately, a common experience for those who care for people who have a brain injury.
"Because we struggled to locate supportive services for my father or a community of caregivers, we've experienced isolation, exhaustion and frustration. Brain injury can be difficult to explain to those whose lives have not been affected by it and because my father's brain injury is of the 'invisible'  nature, our roles as caregivers are also 'invisible.'"
Upon moving to Seattle in 2013, Pietila sought out a caregiver support group; more specifically, one for caregivers for people with brain injury.
She quickly found out that one did not exist.
When she tried other groups outside of the brain injury community, it was hard for her to connect because the other caregivers had not experienced brain injury.
She decided to action.
"I moved to Seattle in Fall of 2013 and wanted to find other people who 'got it' and I discovered that there weren't any support groups in Seattle just for caregivers for people with brain injuries. Knowing how important it is to have a separate, safe space, in which one doesn't have to censor feelings, experiences and questions, I decided to create the space that I needed. I was given a lot of encouragement and support by other caregivers and professionals in the community, who assured me that there were many caregivers in need of similar support and connection; this encouragement served as fuel for organizing our first support group meeting."
Pietila is now the founder of the Brain Injury Caregiver Alliance of Seattle. The group has been meeting since March of 2014. Pietila is grateful and appreciative of being able to share and learn from other caregivers in the brain injury community. It's a collaborative approach that aims to build community for, and with,  other caregivers.
"The Brain Injury Caregiver Alliance of Seattle seeks to create an inclusive, supportive and resourceful community of caregivers, sealing up the gaps in our community, through which caregivers often fall," says Pietila. "Available information about support for caregivers frequently boils down to: 'take better care of yourself,' which can feel dismissive because it doesn't acknowledge or address the many time, financial and emotional barriers to self-care that caregivers often face.
In our group, we seek to identify barriers and realistic solutions to self-care, collect, provide, and advocate for resources, and make our group accessible and available to all caregivers for people with brain injuries."
The group meets on the fourth Wednesday of the month at 6 p.m.in room 221 at the Good Shepard Center located at 4649 Sunnyside in the Wallingford community of Seattle, Washington.  Light refreshments are provided.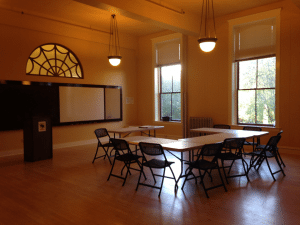 "We are inviting speakers to our meetings, who can provide information and resources needed by our members," shares Pietila. "With the understanding that mindfulness practices and physical activity are key components of self-care, but that those can be difficult to locate or finance, we are planning to bring a yoga workshop to our members. Additionally, one of our members created a fantastic blog that houses resources and caregiver reflections."
As the group continues to grow, what does Pietila see for the future? Pietila and her fellow caregivers are eager to expand their reach into the community and be at the ready as a resource for the medical community and other community members.
"We would like to explore ways to reach more caregivers, collect group member approved resources, provide caregiver respite and connect with allies in the community (like) medical providers, educators, police officers, social workers and more. I am also planning on assisting with a caregiver specific table at the (Washington State) TBI Conference for 2016."
Pietila continues, "Given the increasing attention to brain injury in the research and medical community and by the media, this is an exciting time to be working towards expanding resources for the brain injury community.
I would like to see and participate in dialogue around revamping the medical community's approach to brain injury, to include critical dialogue around caregiver support, barriers to information, the negative impact of isolation and the need for more long-term wraparound support options. Brain injury doesn't just affect the person with the brain injury, but rather the whole community in a ripple-effect and so post-injury, it is the community as a whole that needs healing."
To learn more about the Brain Injury Caregivers Alliance, please contact Natasha Pietila by phone: (415) 246-1092 or email at natashap.bica@gmail.com.  
.
.