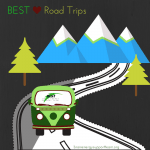 From east to west, the Brain Energy Support Team (BEST) has been on the road in Washington State supporting communities, providing resources and sharing important conversations and awareness.
Here's what happened.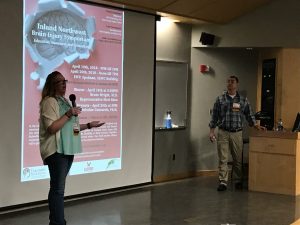 Eastern Washington
BEST recently began the journey in Eastern Washington as an organizer and participant in the Inland Northwest Brain Injury Symposium held at Eastern Washington University in Spokane, Washington on April 19-20, 2018. This unique learning environment brought together medical and health professionals, brain injury survivors, caregivers and other community supporters for important conversations, awareness and education.
BEST Executive Director. Gloria Kraegel, appreciated the experience.
"Having a symposium like this in Eastern Washington is a great opportunity to share information and experiences with professionals, legislators, educators, and the community at large. The theme, Education, Awareness, and Connection, was right on target."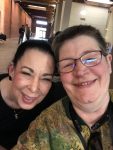 Kraegel continues, "I liked the fact that the mix of presenters and panels were diverse and covered a lot of the things we are concerned about; caregiving, employment, identity, services, and legislation."
Western Washington 
BEST's Executive Director, Gloria Kraegel, had the opportunity to attend and participate in the 17th Annual Saying It Out Loud Conference that was held on April 23, 2018 in Tacoma, Washington. Hosted by the Department of Social and Health Services' (DSHS) Behavioral Health Administration's (BHA) Division of Behavioral Health and Recovery (DBHR), the conference educates how to better serve lesbian, gay, bisexual, queer and questioning plus communities. This year's theme, Beyond the Binary, focused on behavioral health and included workshop sessions that ranged from identity to identifying challenges in accessing care.

For Kraegel, she was nothing short of impressed by this special day of learning, caring and sharing.
"I was impressed with the available resources and especially the fact that this is the 17th annual Say It Out Loud Conference sponsored by DSHS. This says a lot about how Washington State strives to support its diverse populations and meet the needs of our varied communities."
BEST thanks the organizers of both of these events for the special and memorable experiences.