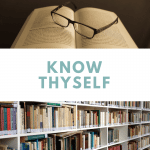 (Editor's Note: Writer Isaac Peterson has shared his journey forward after having a stroke in November 2016 on this blog. Today, he shares his personal self-care strategies, that are not only beneficial for fellow survivors, but are terrific tips for everyone and anyone. Enjoy! K.T.)
I've been told that self-care is kind of a hot topic these days, but I've never checked out any sources on the subject. I do think that I have been practicing self-care; I've written about my version of self-care here several times.
I won't talk about what other sources have to say, since I don't know what others are saying. But I can and will talk here about my take on self-care. I'll do it in bullet points to make it a little easier to read. And keep in mind that since all this is from my experience and no two brain injuries are the same, what's worked for me may not apply to you. You can skip over those; I won't mind. If you see something that might work for you, feel free to use it yourself; I won't mind that either.
To thy own self be true and know thyself
A good starting point for me was with the old sayings, to thine own self be true and know thyself, which I think are self- explanatory. Shakespeare wrote the first and Socrates the second. I'm not going to argue with those guys since they were obviously much smarter than me. I'm not as good a writer either, since I doubt anyone centuries from now will care about what some schmoe wrote on the internet once. But I do know that their advice was a good place for me to start when I needed to start taking care of myself, and I hope my words will have some value here, in the present.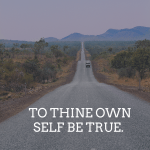 It's good to know where you are now, because how can you figure out how to get where you need to be if you don't know where you are now? Self-knowledge is invaluable to taking care of yourself and charting your own course. If you don't care about yourself, how can you expect anyone else to care?
After my stroke it was clear that I wasn't quite who I'd been before; so, it was obvious to me that I needed to learn who and what I am right now. Putting myself in various situations, some against the advice of the experts, was something I felt I had to do. I wanted to explore the limits of my capabilities–my strengths and weaknesses and work from there. I learned a lot about me and what I'm made of doing that. I became the world's leading expert on the subject (in fact, I'm the only expert in that field).
Following are a few of the most important things I do to take care of myself.
Don't stop seeing your doctor
Although I do indulge in self-care, I do still see my doctor regularly. If I tried to go completely cold turkey and insist on doing it all myself, I would have a knucklehead for a doctor.  My doctor can see the progress I'm making and encourages me to keep doing what I'm doing. He's a good guy and I like seeing him (what I don't like are the occasional blood tests. If I had a choice between getting needles in my arm or drinking a mayonnaise milkshake, I'd go with the mayonnaise shake).
I can't do the tests myself; I go because I want to be healthy and the blood tests can let me know if there is some hidden condition I ought to know about. I'm still waiting for the nurse to give me a lollipop for being such a brave lad, though.
I would hope you don't do what I did before my stroke, when I went through a lot of years without seeing a doctor because I felt good all the time. If I had gone, my undiagnosed hypertension would have been noticed and treated. I wouldn't have had the stroke I write about all the time.
That wasn't self-care, it was self-neglect, and it almost cost me everything.
Exercise
Although I've had people tell me I shouldn't be out walking, I go out and walk. I think walking every day is good for my body, especially my heart and circulatory system.
I think it's a good idea to also exercise my mind as well, to give my brain a workout and keep it well-oiled. I read all the time, and I do it every day. I'm really into words, and I don't think it's a bad idea to learn new words. If I run into a word and I don't know what it means, I will look it up. I do other things as well, besides reading every day, like when I'm out walking, I play word games in my head. One of my favorite head games is taking a word and rearranging the letters to see how many words I can come up with from the letters in that word. I know it sounds goofy, but I think it's a good way to exercise my mind, and I've had a lifelong love affair with words.
Positive attitude
A positive attitude is important. A can-do attitude is a part of my self-care program. But I keep it realistic–as much as I want to fly, I will never be able to fly, no matter how hard I try to flap my arms. Find out what you can do and work from there. Be aware of both your strengths and your limitations.
At least that's what I do, and it seems to work for me.
Set goals for yourself, but don't expect miracles overnight; I don't think there is such a thing with a TBI. I find that setting yourself up to experience a series of small victories will go a long way toward keeping a positive attitude. For myself, my nerves are still somewhat out of whack and I don't walk as well as I did before my injury and I get tired much quicker than I used to. However, I started walking as much as I could, and gradually increasing both the time and distance I am out. Every little increase I have been able to handle is a small victory–not a break out the champagne kind of victory, but it does help me feel like I accomplished something and makes me want to keep doing it.
Meditation and positive mental imagery can be quite helpful in keeping a positive attitude, and I use them.
And this is extremely important–if you fall short of your goal, don't dwell on it. Just always do the best you can, and if you don't quite get it done today, there's always tomorrow. If you're constantly not meeting your own goals or expectations, don't feel like there's something wrong with you; just revising your goal and starting over never hurts.
The important thing is to keep trying.
Give yourself a balance between exercise and resting
Don't feel like you always need to do something physical. Watching TV, playing board games with friends, or any passive activity that gives you pleasure and relaxation are important things to do to keep yourself in balance. Do it every day, or whenever you need or want to. Just don't forget to get some physical exercise as well. You can reward yourself after you are finished exercising. Just don't forget have fun whenever you have a chance.
Diet and Hydration
A healthier diet is a good, positive thing. I would recommend what's known now as a heart healthy diet. It can help your overall wellness, not just your heart. Give your TBI healthier grounds to help it get better.
I hear the advice stay hydrated so much it almost feels like a cliché. What I don't hear much about is how to stay hydrated, so awhile back I decided to find out.
The traditional advice is to drink eight glasses of water every day. But somebody finally realized that more specific information was needed. One important thing is that eight glasses is kind of vague, because people have and use different size glasses. While eight glasses are enough for some people, it may be too little for some, and too much for others.
The standard has been revised to make it more specific, since there isn't a one size fits all way to keep hydrated. It seems that a good way to figure out how much water to drink in a day that will work for in your own case is to drink one ounce of water for each pound of weight.
I'll use myself as an example. Since I weigh about 180 pounds, I would need to drink 180 ounces of water a day. I found out that my water bottle holds 30 ounces, so I would need to drink six full bottles of water during the time I'm awake to stay hydrated. There are also other sources of water to consider. There is water in fruits and vegetables as well as in fruit juices.
Keep in mind that alcohol won't go far to keep you hydrated; alcohol has a dehydrating effect, from what I understand.
In everything I learned, staying hydrated will help make your body work better overall and you'll feel better.
Social supports: friends, family, support groups
Having a TBI doesn't have to mean you drop out of society. Human contact is vital for your emotional and mental well-being. Any type of social support goes a long way.
I think spending time with family and friends are obvious; but support groups can be important and useful as well. Support groups give you an environment where there are people going through their own version of what you're going through. You can interact with all sorts of people, get good advice about different coping methods or programs, and make new friends, the kinds of friends who can really relate to what you're going through.
You also may find the world is not as small as it might feel sometimes.
Those are some of the things I do, but I urge you to design your own self-care program.  The benefits of doing so will help you know yourself better and be your own best friend.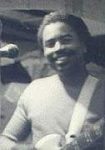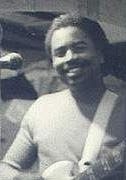 Isaac Peterson grew up on an Air Force base near  Cheyenne, Wyoming. After graduating from the University of Wyoming, he embarked on a career as an award-winning investigative journalist and as a semi-professional musician in the Twin Cities, the place he called home on and off for 35 years. He also doesn't mind it at all if someone offers to pick up his restaurant tab. Peterson also welcomes reader comments. Email him at isaac3rd@gmail.com.