(Editor's note: For many of us with brain injury, certain outings, like concerts, don't work very well; however, sometimes, the things you think WON'T work, DO. This is the case for writer and brain injury survivor, Isaac Peterson, at a recent concert event. Check it out! KT)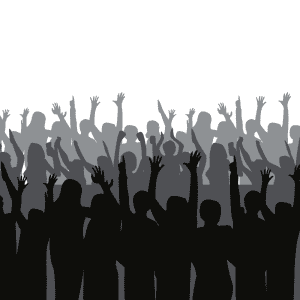 Wow.
I knew a traumatic brain injury (TBI) comes with some surprises, but I sure didn't see this one coming.
Recently, one of my favorite guitarists,
Steve Hackett with Genesis
(in the Peter Gabriel days), performed in Seattle, Washington, and there was just no way I was going to miss seeing him. I had some concerns about the volume, the crowd, and bright lights, and with good reason. The times I've had to go into places with all those things going on, things didn't go well. A trip to Walmart is an adventure in itself, one that drives me the rest of the way crazy.
I wanted to see the show, and there wasn't anything that could keep me from going to that concert. I figured if worst came to worst, I could always listen to it from outside.
But it turned out I didn't have to. 
I made the trip from Tacoma to Seattle. The concert was indeed crowded, loud and brightly lit, but somehow it didn't matter. I saw a master class in virtuoso guitar. One of the things that I think helped was that his music is full of dynamic contrasts; it wasn't all heavy, there were quiet spots in the music, kind of like peaks and valleys, so there were some breaks along the way.
Some parts were very hypnotic and even soothing, and I think that helped make it not just tolerable, but enjoyable. It was like my TBI had take a little break, and I was riding a wave of calm and contentment. Riding that wave only takes you to good places.
That wave carried me right into a pretty cool coincidence. During intermission, I noticed the guy in the seat ext to me on his iPhone. He had pulled up a real old album, one I knew. I made a comment about it and we started chatting.
This is the part that blew me away: he had come to Seattle on business from Laramie, Wyoming, and came to see the show while he was here. My dear friend, Nancy and I are from Wyoming, and met at the University of Wyoming in Laramie, where he too had been a student, although it was several years after my time there. His wife is from Cheyenne and graduated from the same high school I did.
We talked all through intermission, and after the show, where I ran into another cool coincidence. I mentioned a little adventure I'd had with a roommate. It turned out the roommate, now an attorney with his own practice, is a friend we have in common.
Everything about that night was almost magical. I don't know why my TBI wasn't acting up during the show, but it came back in full force not long afterward. 
I can't wait until I recover and can do that kind of stuff all the time again.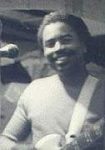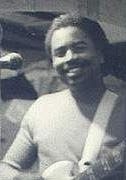 Isaac Peterson grew up on an Air Force base near  Cheyenne, Wyoming. After graduating from the University of Wyoming, he embarked on a career as an award-winning investigative journalist and as a semi-professional musician in the Twin Cities, the place he called home on and off for 35 years. He also doesn't mind it at all if someone offers to pick up his restaurant tab. Peterson also welcomes reader comments. Email him at isaac3rd@gmail.com.