Mental health is critical to overall well-being. 
More and more, the stigmas around mental health are being reduced, and more open, honest and important conversations are being had around the topic. 
On the evening of Tuesday, November 5, 2019, in Spokane, Washington at the downtown Spokane Public Library, the community came together to talk, listen and learn about traumatic brain injury (TBI) and mental health. Panel experts, resources, strategies and tools were provided on this informative and engaging event. 
There were over 100 people were in attendance, while many more served as panelists, exhibitors, BEST team members, and volunteers.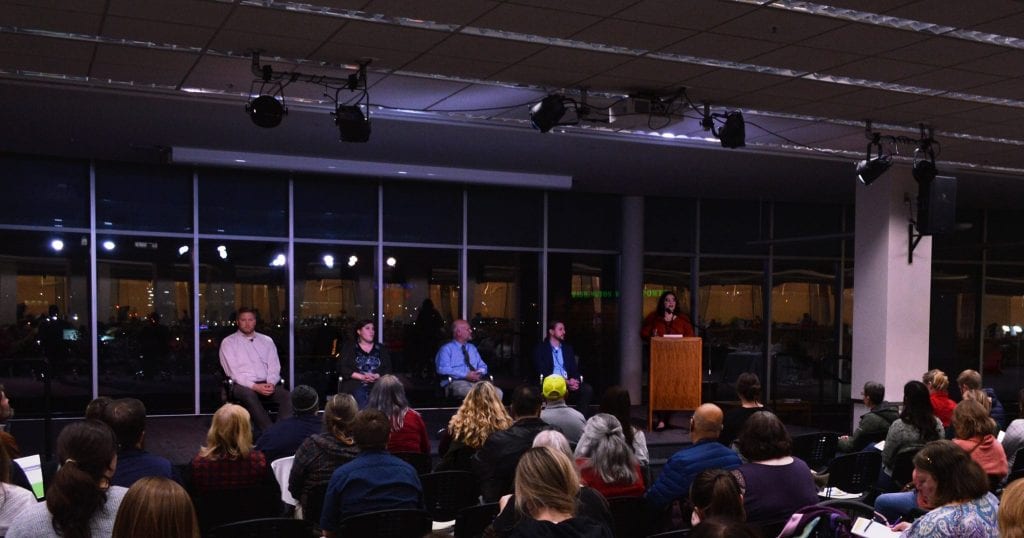 For event organizer, BEST's Nick Mehrnoosh, he was personally touched by the connections and support during the event.
"One of the many wonderful things about the symposium, is witnessing the engagement from the community," says Mehrnoosh. "Sitting back and watching the event unfold, it was heartwarming to see people connecting with one another on various issues. Whether it was with regards to brain injury or mental health, the attendees were connecting with one another on a meaningful level.
While the panel discussion is the focus of these smaller symposiums, this time, the panel itself was specifically impactful for the audience. It was evident that members of the audience were on the edge of their seats, just waiting for a chance to gain some insight into the complexities that surround brain injury and mental health. Moreover, their questions towards the end of the panel discussion were more than just technical, they were deeply personal."
Mehrnoosh also was struck by the notes of support and encouragement the brain injury community received. 
"One individual, a brain injury survivor, told their story of struggling to balance their brain injury with the rigors of completing their Master's in Social Work. The panelists did more than just answer the question, they took the time to provide encouragement, both during the panel and afterwards." 
Mehrnoosh, along with the rest of the BEST Team and volunteers, are deeply passionate about these symposiums.
"The whole reason we create and facilitate these symposiums is foster deeper connections within our community," shares Mehrnoosh. "We passionately believe that lives can be changed through education, and we look forward to witnessing the symposium grow, with each passing event."
We would like to thank the event panelists: Jonathan Anderson PhD from EWU College of Social Sciences, Frank Jackson DO from St. Luke's Rehabilitation Institute, Brian Shute PhD from Inland Speech Pathology & Therapeutics, and Amanda Salisbury MSW from Trauma Informed Therapies. You all provided outstanding insight into the intersection of brain injury and mental health. Thank you!
We also want to thank the resource exhibitors at last Tuesday's event. The information about your organizations and your role as medical providers, caregivers, community support systems, and much more is beyond appreciated! Thank you, Brain Injury Alliance of Washington, Spokane Chapter, Washington State Department of Veterans Affairs, St. Luke's Rehabilitation Institute, Kingfisher TMS, and Governor's TBI Council of Washington. 
Stay tuned for information about upcoming information about 2020 symposiums.