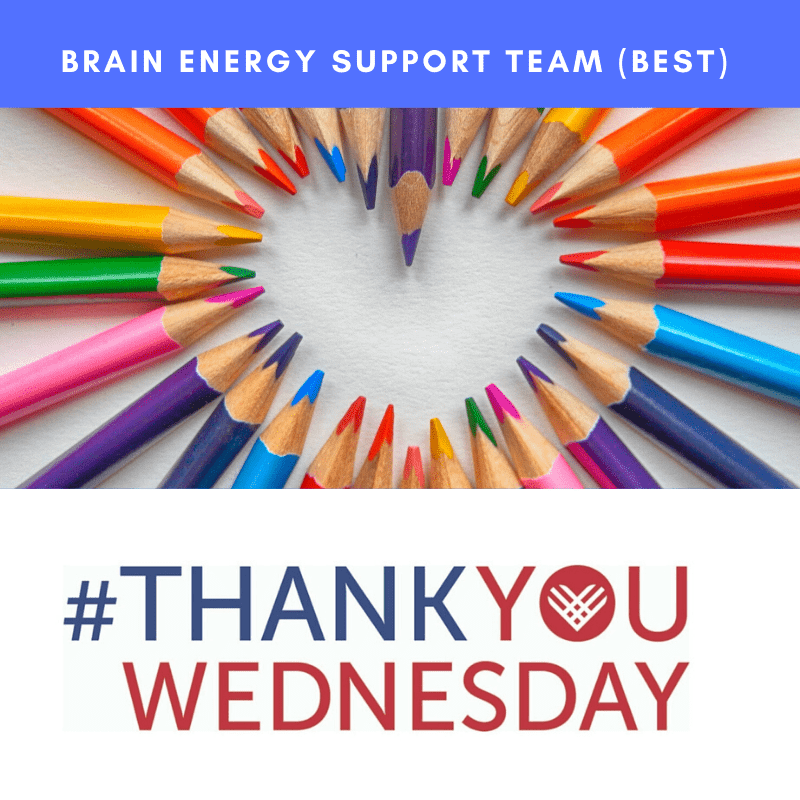 The Brain Energy Support Team (BEST) has just witnessed the most beautiful art of sharing and caring. 
The artist? 
YOU. 
Thank you for helping to support the empowerment artists of the brain injury community and their families.
With your generous help, you are providing the support for more learning materials and educational opportunities to tap into creative tools, resources and strategies for brain injury survivors to live the BEST lives possible after brain injury. 
You put the "giving" in Giving Tuesday yesterday, the international day of giving back to causes that make a difference in the lives of others. 
Didn't get a chance to contribute to the Giving Tuesday cause and our goal? No worries!
Click here to contribute on our fast and secure donation page.
Donations of any amount are welcomed and greatly appreciated. 
As we reflect on 2019, the art of living our BEST lives possible in beautiful color and texture was evident.
Through our large support group network in Washington State; Our BEST Space activities, educational opportunities and events; widely attended educational symposiums; the Washington State TBI Conference; Brain Injury Awareness Month; camping; picnics; barbecues; the Tacoma Art Museum, TAM Local Community Art Installation: "Superhero" show featuring BEST artists; Second Life online support and activities; and BEST community outreach, the art of sharing our care and supporting each other was nothing short of magical. 
Looking forward to the new brushstrokes of 2020. Thanks for making 2019 so special.