(Editor's note: Writer and stroke survivor, Isaac Peterson, pays tribute to two important family members that he credits for his strength to manage his brain injury. Read on for his special tribute. KT)
People ask me sometimes, in my real life, off the internet, a variation of the question, How do I get tough enough to deal with my traumatic brain injury the way you do?
That's a tough one to answer, but I just realized part of the answer: I was raised to be tough, at least mentally and psychologically.
The credit for that part of my makeup has to go to my mother and father, Mary and Isaac (my father was Isaac Peterson II, making me Isaac III).
Let me tell you a little about them.
My parents were both born and raised in the deep south, my mother in Mississippi, and my father in Alabama. They met somehow when they were very young and eventually married. It was the only marriage for both of them.
Times were tough.
Dad struggled to barely make a living and ended up enlisting in the Air Force and made it his career. When I came along, I inherited his name (obviously) and his promise that I would have a better quality life than he'd had.
We lived on Air Force bases around the country. My folks were stationed on an air base in South Dakota when I was born and we eventually landed at Francis E. Warren Air Force base near Cheyenne when I was eight years old and never transferred, which explains why I grew up in Wyoming.
Okay, now for the main event.
My father was a tall, powerful man and a tough taskmaster, being military and all. His plan for me was to get top grades, attend the Air Force Academy and come out as a big deal Air Force officer. He did his best to get me tough enough for a career in the military and tried to get me physically strong. But he also wanted me to be mentally and academically strong as well so I could follow in his footsteps, but rise to a higher rank than he had.
He was tough all the way around.
I did do well in school, and my father rode hard on me to make sure I stayed on the path to acceptance at the Air Force Academy. He went as far as to come and sit in on my class sometimes when I was in elementary school, and in the evening go over my lessons from that day. I didn't need that, as I loved school, but he insisted on it.
I never went into the military, though, and that was the cause of many serious arguments between us. I wonder if he ever knew that the way he raised me gave me the confidence and courage to stand up and be myself, even with him.
I'm still that way–a stroke lost a disagreement with me.
My mom was the emotional anchor in my family, and was tough in that way. She also bore seven children. I was the oldest.
But obviously I could never be that tough.
My mother was in and out of the hospital when I was growing up, but I still to this day have no idea why, because she never talked about it and never complained about it.
Mom once had a heart attack, but I didn't know for years (partly because I was living in Minnesota at the time, my mother still in Wyoming).
She also survived thyroid cancer, which I also didn't know about at the time.
My mother never complained, never felt sorry for herself, and didn't want anybody else to feel sorry for her.
My father suffered a number of physical problems, the most serious being a liver problem. And I likewise had no idea until he passed away.
So I think that's where I got what it took to make it through a major stroke and the resultant traumatic brain injury (TBI) and not let it hold me back or keep me down.
Doctors told me they guessed I had survived a stroke that would have killed many other people, in part, because I was in very good physical shape. A couple of doctors told me they thought I was mentally tough—my primary doctor told me I have an uncommonly strong will, and that he thought that was another factor in my survival and recovery (still in progress), and on some level I just wasn't going to just let go.
Thank you, Dad.
I believe I got the emotional strength from the example my mother set. I have never been one to complain about a stroke I had even once, or to feel sorry for myself about it or my TBI. My mother is proud of what I've since done, especially proud of the relative success of my contributions to this blog, which many other people have told me has helped them get through their own struggle with traumatic brain injury.
In a way, it's almost like my whole life was in preparation for the time I'd need to have what it takes to survive.
And I don't think I could have done it without my mother and my father.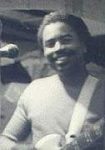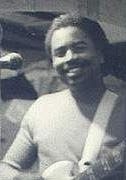 Isaac Peterson grew up on an Air Force base near  Cheyenne, Wyoming. After graduating from the University of Wyoming, he embarked on a career as an award-winning investigative journalist and as a semi-professional musician in the Twin Cities, the place he called home on and off for 35 years. He also doesn't mind it at all if someone offers to pick up his restaurant tab. Peterson also welcomes reader comments. Email him at isaac3rd@gmail.com.