Hygge. Unfamiliar to many Americans, but a way of life for the Danes.
In Denmark hygge (pronounced hoo-ga) is a word that means a sense of coziness, comfort, contentment, and well-being. As you can tell, it's one of those words that doesn't translate very well into English. These feelings are achieved by enjoying the simple things in life.
When I think of what hygge means to me I think of slowing down, being present in the moment, and mindful of what is around me. I enjoy a state of hygge when I'm in front of a warm fire with a cup of tea and a good book. You might enjoy a feeling of hygge when you put on a pair of warm flannel pajamas and settle into your favorite TV show as the cold winds blow outside.
Hygge is a national obsession for the Danish. Meik Wiking writes in his book "The Little Book of Hygge: Danish Secrets To Happy Living", "what freedom is to Americans. . . hygge is to Danes." That's powerful!
Hygge just might be why Denmark is always at the top of the list of the world's happiest countries.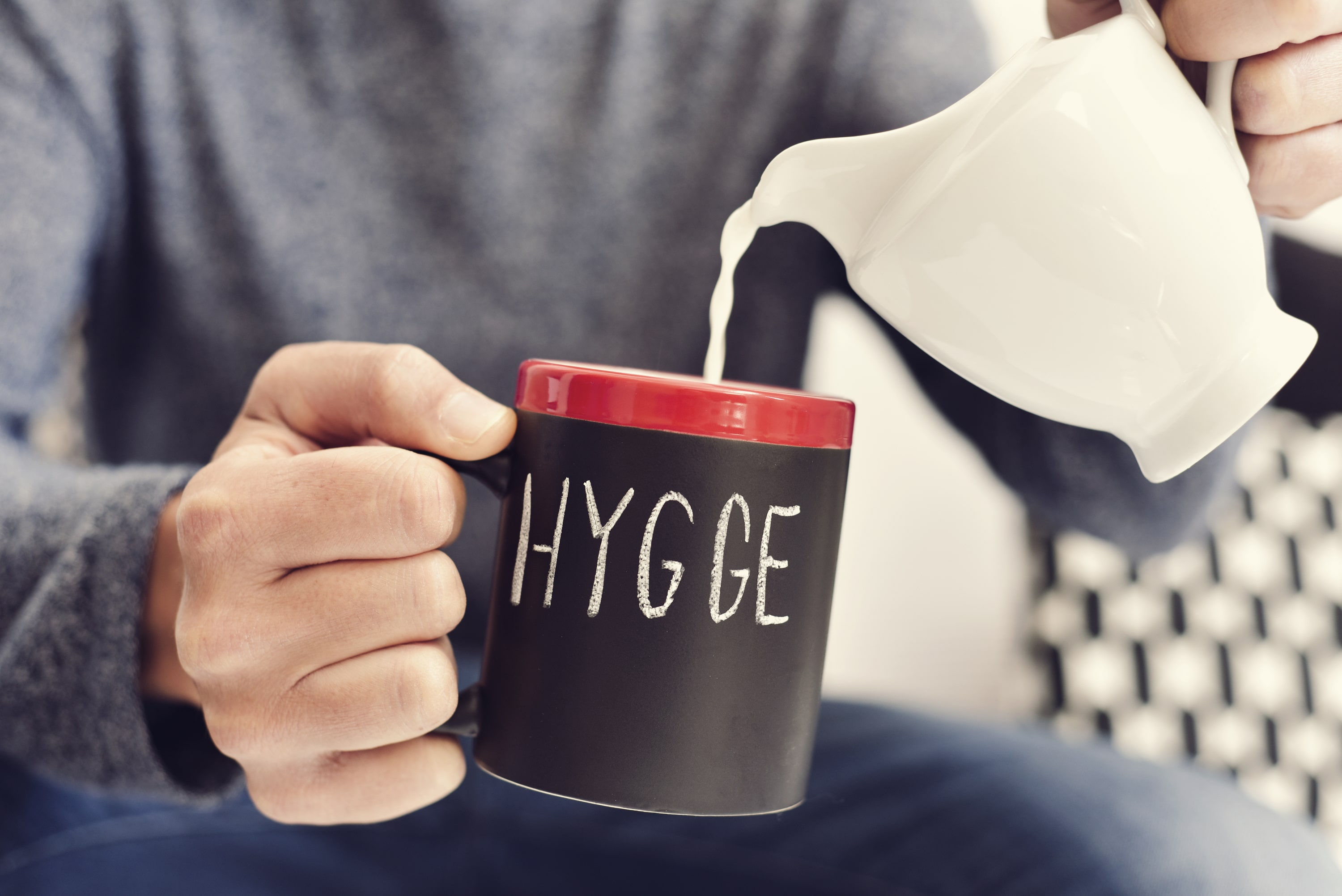 It's November and I know many of us are struggling to maintain a good attitude and positive perspective as winter settles in, COVID is keeping us from traditional family gatherings this holiday season, and our lives just feel frazzled. This is a great time to embrace those things that give us a sense of hygge.
Here are some ways you can infuse hygge into your daily life:
Turn down the lights, light a candle or two, and enjoy some good music.
Everyone playing their own computer game? Bring out a favorite board game for everyone to play together instead.
Look around your room and surround yourself with only those things you love.
Instead of a shower, take a bath and relax.
Decide that this weekend you won't work or look at email and go for a walk in the wood or along the beach.
Enjoy a hot drink like tea, mulled wine, or cocoa in a comfy chair.
The key is comfortable and old-school, slow and relaxing. Savor the moment, the taste, the aroma, the sound.
Have a hygge day!
| | |
| --- | --- |
| | Gloria's career as an independent nonprofit consultant, trainer, and writer spans over 30 years giving her lots to talk about. She has a deep passion for sustainability, both environmentally and organizationally. Enjoy her perspectives on community, development, and tales from her virtual world travels. |