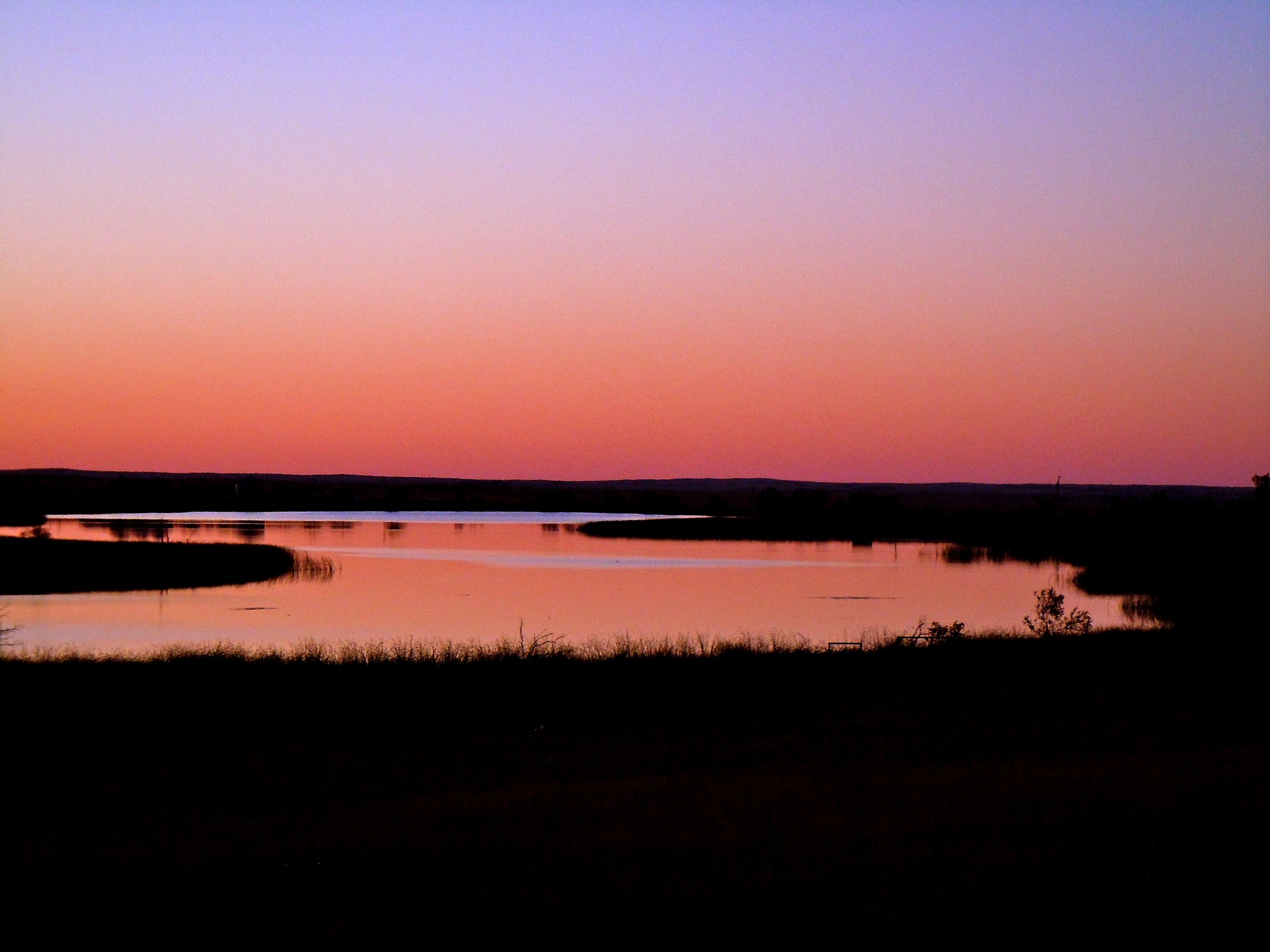 Photo credit: Paul Bishop
Paul Bishop is a believer.
There are a number of reasons why he believes in things: his strong faith in God; the love and support from his children and grandchildren; his vast travel experiences around the country and the world through his work and life experiences; his deep love of nature; his independent thinking and focused reflection; surviving a near fatal stroke; his new role on the Brain Energy Support Team (BEST) and the relationships he's been blessed with at the organization.
However, there's one particular thing that keeps his ability to believe even stronger. Call it a mindset, a gut feeling or a spiritual awakening.  There's one thing he knows for sure.
"I think I have something I'm supposed to do in life. I may not have all the pieces to that yet, but I believe that with all of my heart," reflects Bishop.
Definitely a telling statement from a self-described adventurer and thinker, Bishop started doing things in life in a unique way. Born to a military family in Germany (his father served in the U.S. Army), Bishop developed a case of wanderlust by circumstance. He spent his formative years being in Germany, Japan, and the United States. Seeing new places, having adventures and being immersed in different cultures really resonated with him.
It was no surprise when Bishop took to the road as a trucker and the job took him all over the United States.  It was a 25 year career.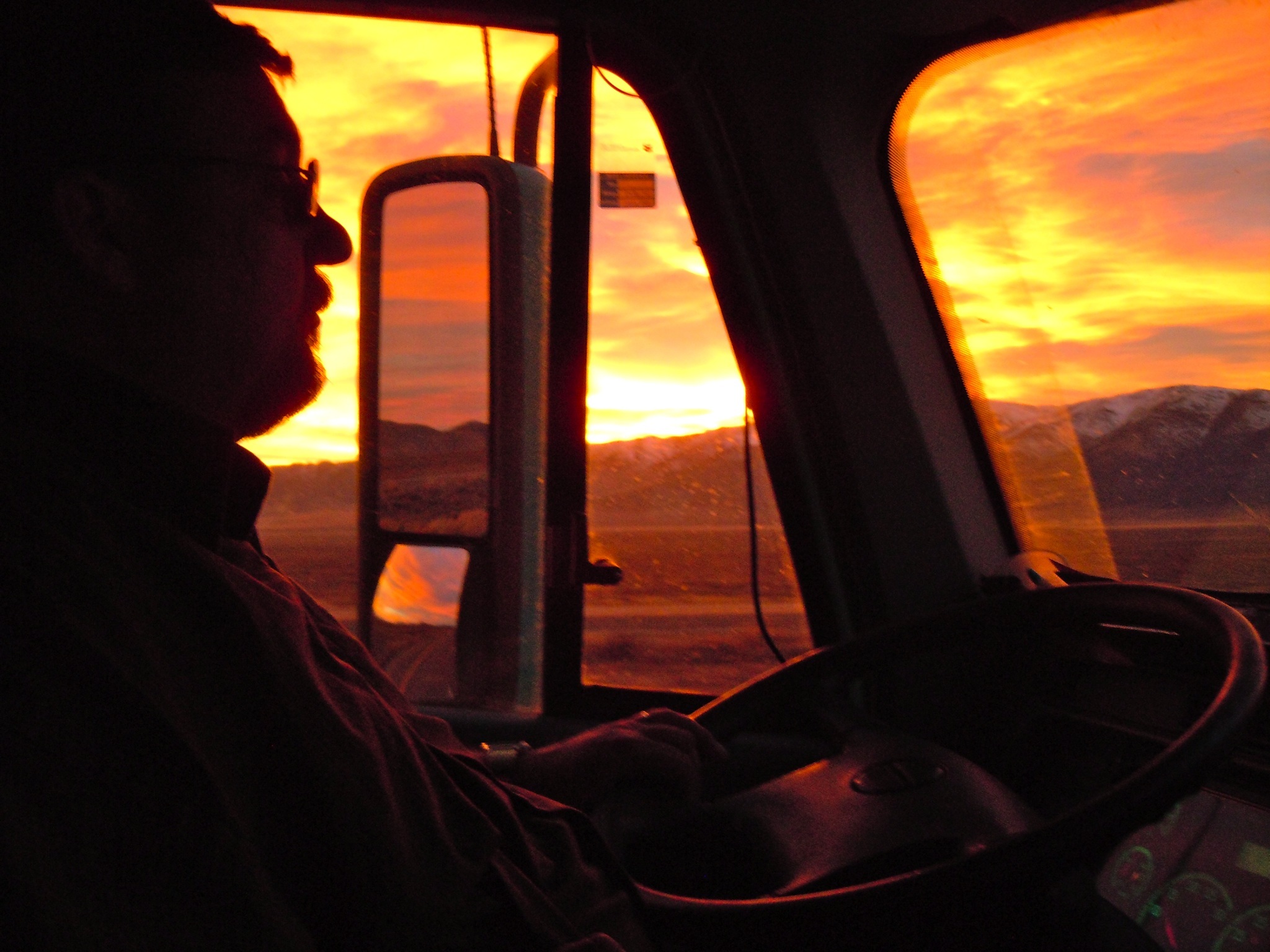 A Self-Portrait. Photo Credit Paul Bishop
Bishop would head out on the open road for four to six weeks at a time (with a week off in between gigs). The results of his work are astounding. Bishop logged 140,000 miles per year; at the end his career, he logged a total of 3.5 million miles on the road.
"I've been in every state except Vermont and Maine," chuckles Bishop. "I spent a lot of time alone in my truck for years. There were definitely lots of reflection and lots of time for thinking."
And there was lots of time taking in the scenery and savor it. He definitely has some favorite places in all of his years on the road.
"I love the Painted Desert," shares Bishop. "It's very beautiful and calming. One of these days I would love to set up a camera to tape all day long just to see the colors change."
Speaking of colors, the changing of the leaves marking the fall season on the East Coast was another passion to see and experience. Bishop even shares his memories of his adventure traveling in his truck through Montana's Glacier National Park in 14 feet of snow. While the driving was treacherous, the serenity and beauty of the land moved him.
Travel remains in his blood, even today.
"I really want to visit Alaska," says Bishop. "I would love to keep travelling. I'd love to see Scotland, England, Australia and return to Asia."
Of course you'd think that with all of this travel, Bishop wouldn't be grounded necessarily; but that wasn't the case at all. He's the loving father of three children and proud grandfather of three. He is really grateful for the strong relationships he has with his children and their families; it means the world to him.
Bishop and his family have a also strong philosophy of positive self-pride and acceptance; it's something that carries them forward as they support one another.
Bishop's daughter has a form of spinal bifida; while not the most invasive type, it still posed challenges.
"We raised Kendra to be proud of who she is and not to be ashamed of any physical limitations," explains Bishop. "She ended up making lots of friends and did fine."
Bishop's grandson was recently diagnosed as autistic; Bishop's view remains unchanged.
"We accept people where are at and for who they are.  For my grandson, life will be as good as it can be, and I personally think he will have a great future."
Bishop appreciates a future for everyone; especially his own. Why?  Right before the holidays in 2010, his future was nearly lost.
Bishop was out of town working and back in his lodging when he suffered a severe stroke. With no ability to talk or move, he was unable to summon help.  Eventually, after a long period of time, he was able to get assistance, but he was worried.
"I had all of the odds against me," says Bishop. "I had no medical help right away and I was feeling my whole body shut down."
"It was a bad nightmare."
While medical experts weren't optimistic at first, Bishop held his own and recovered. He credits being in the right hospital (they had a dedicated stroke unit), his faith in God, his belief he had more to do in life and his hard work in the recovery and the rehabilitation process.
Today, Bishop still has challenges. Reading and understanding reading can be hard in particular.  He plays lots of word games to exercise his mind, along with some good tools he learned through BEST. There's also a lot of trial and error, too. For the most part, there are more good days than bad days and Bishop feels he's found peace and happiness.
A lot of those good feelings come from his new found role at BEST. Bishop has been a part of the BEST family since early 2013 and now serves as its Outreach Coordinator. He assists with administration work, working with volunteers, community outreach and coordinator for special events.
He savors his role.
"I really like being involved in something, while being productive and helping people," he says.
He continues, "Right now it's an exciting time at BEST. I am so grateful to Penny (Condoll) for seeing something in me and wanting to work with me."
"We have a really good mutual respect for each other and a unique relationship. We are honest with each other and we don't judge one another."
"I am really looking forward to seeing BEST take it to the next level, to really sustain ourselves. The peer support (aspect) is really neat. Those visiting and social connections are so valuable."
"At BEST, everyone has something to offer."
Spoken like a true believer indeed.
Have a story to share? Contact Kim at kimt@brainenergysupportteam.org.