What is mindfulness? 
Mindfulness is noticing what is happening right now. What are your senses and emotions telling you? What is your mind telling you? 
At the Brain Energy Support Team (BEST) we see mindfulness in this way, too: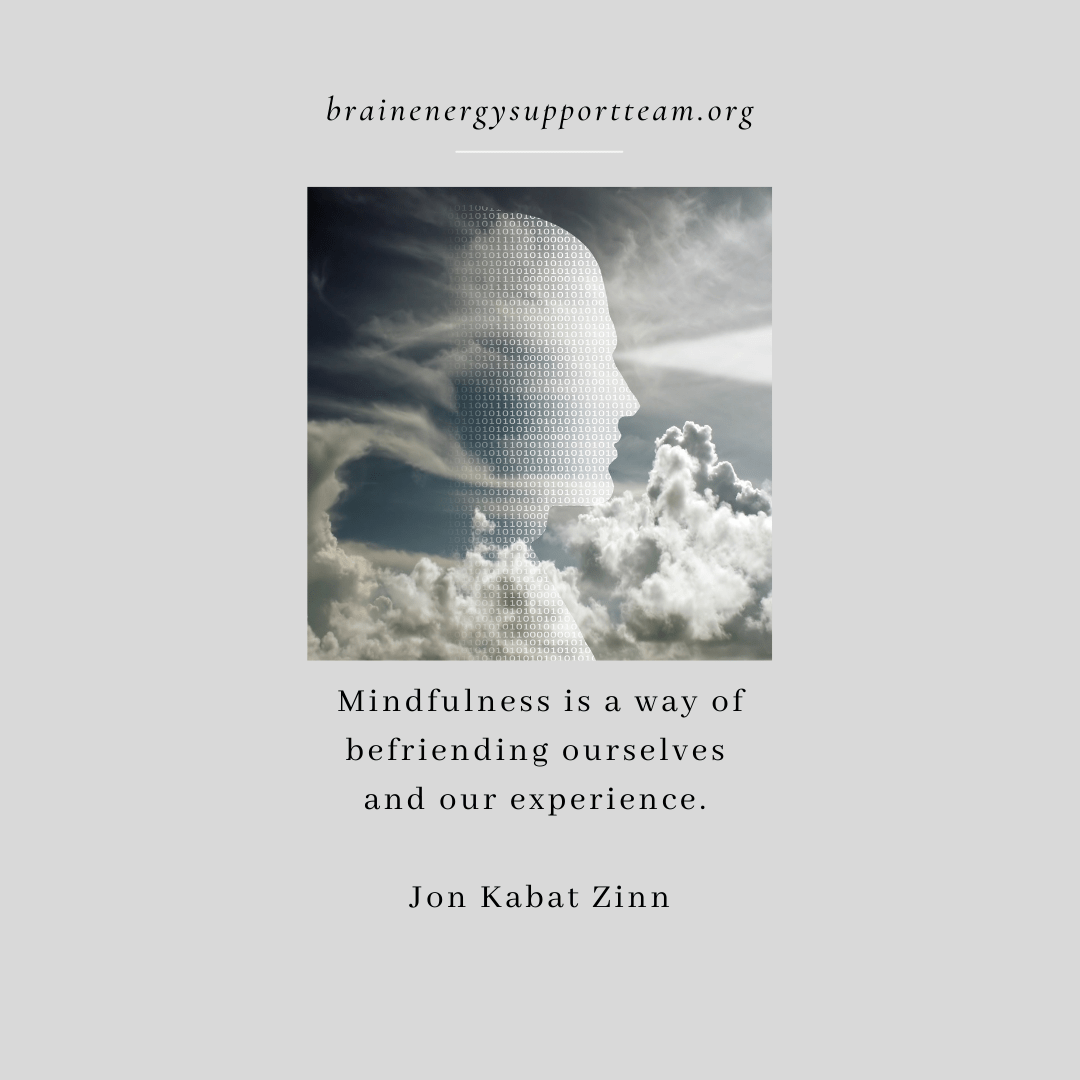 Mindfulness is a way of befriending ourselves and our experience (Jon Kabat Zinn). 
Through the practice of mindfulness, we can learn who we are and define our own personal empowerment and self-love. 
So where do you begin on your journey to mindfulness?
We have some tools that will help you get started! 
The BEST Calm Mind Video Course 
Life after a brain injury can be challenging.
Our thoughts are often jumbled and the littlest thing can create an unusual amount of stress. Meditation can also help control stress.
That's why the Brain Energy Support Team (BEST) is excited to share The Calm Mind Video Course. In this online course, you'll learn what meditation is and some simple techniques you can use.
From breathing techniques to how to sleep more soundly, this course gives you a comprehensive education on calming your mind and self-care. 
And if you are a caregiver or anyone that could use some tools and support to achieve a calmer mind, this course is also for you. 
This course costs $29 and can be purchased here. 
Enjoy your journey to a calmer mind, brain health and overall wellness! 
BEST Mindful Monday (Online in Second Life)
The stress of our daily lives often runs over all of our best intentions to take care of ourselves. Take time today to join Namaara MacMoragh and friends in a relaxing hour of guided mindfulness on the fourth Monday of the month. We meet at the BEST PEER Center in Second Life. It's free and all are welcome!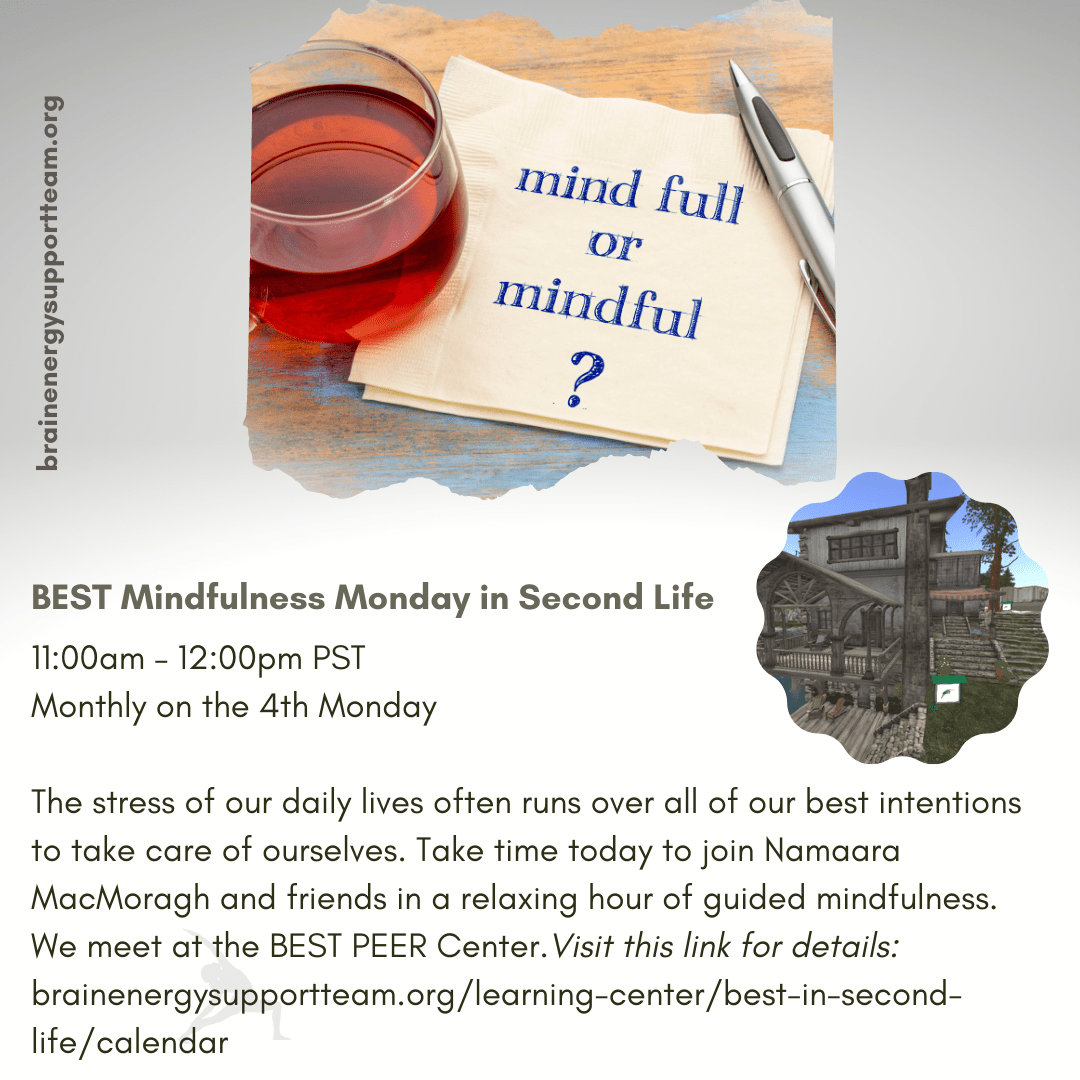 BEST Mindfulness Blog Article Library
Our BEST Blog features a number of articles on mindfulness to practices, techniques, tools, and more. Click here to check it out. 
We also have a large selection of self-care articles to add to your experience. Click here to view the online library.