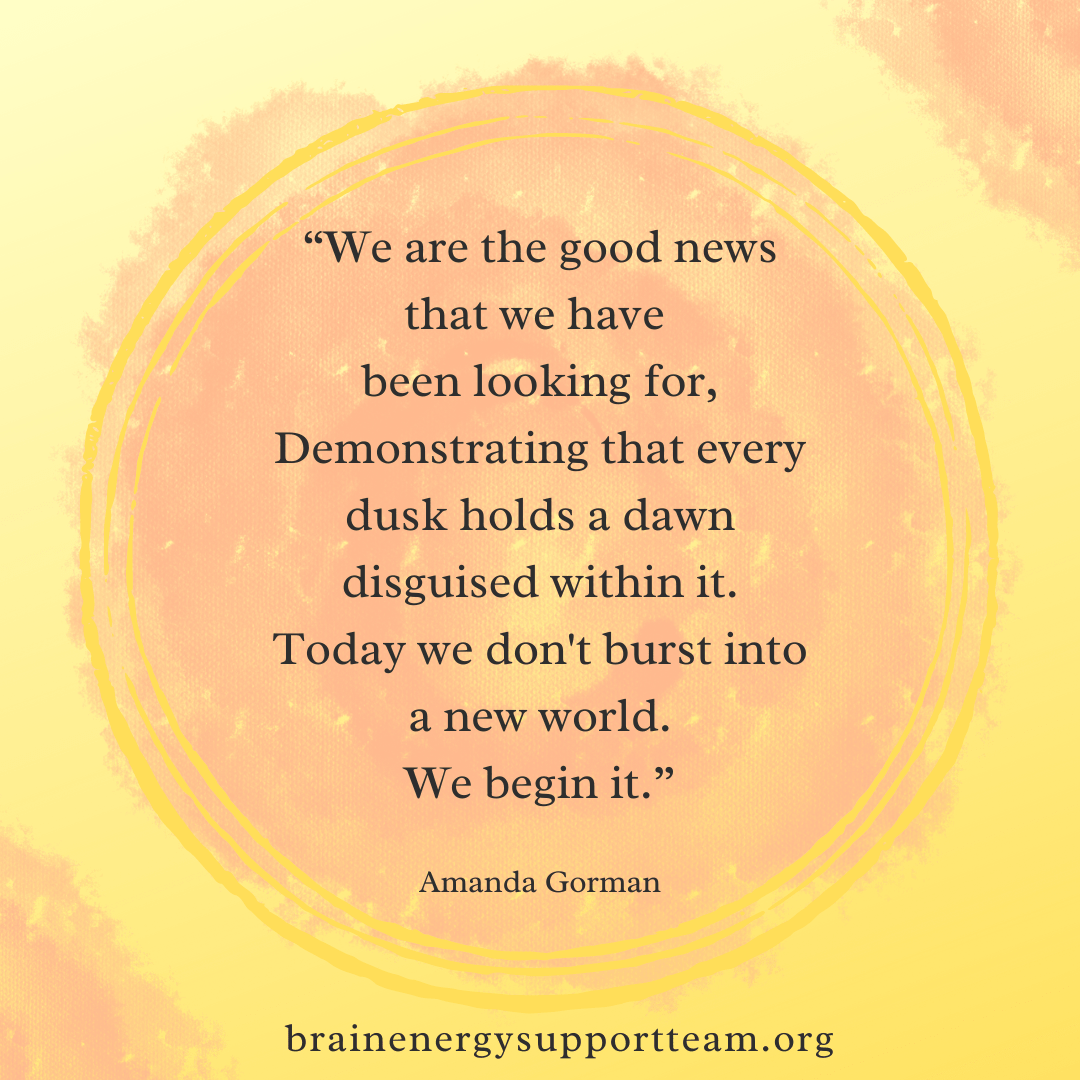 "We are the good news that we have been looking for.
Demonstrating that every dusk holds a dawn disguised within it.
Today we don't burst into a new world.
Amanda Gorman 
The BEST E-newsletter is out.
Aren't a subscriber yet? It's fast, easy, and secure. Click
here
to get started!