Meet BEST guest blogger, journalist and musician, Isaac Peterson. In the essay below, Peterson shares his personal story and journey forward after having a stroke and relocating to Washington State in late 2016. This is his first piece of writing since his stroke. 
If you saw me on the street, you probably wouldn't look twice.
If you noticed me at all, you would see a tall, lanky black man moving slowly and awkwardly.
You would never know that you were looking at a man who had won multiple awards for investigative journalism. You would never know you were looking at a man who had recently suffered a stroke.
For decades, I was in perfect health. I never worried about my health and it had been many years since I'd seen a doctor, ignoring all the public service messages and the advice of my friends to have an annual physical.
One day I was up running around, living my life as usual. Then one day I was waking up in a hospital bed, badly in need of a shave, wondering what the hell was going on. I found out soon.
On election night, the same night Donald Trump became president, I had a stroke. I don't remember one thing about it.
After a month in the hospital in St. Paul, Minnesota, the hospital agreed to release me to the care and custody of my sister, who lives in Tacoma, Washington. I was not allowed to stop by my apartment to get anything; I was taken straight to the Amtrak station, leaving every single thing from the past 30-odd years of my life behind. The only friends I got to see were the ones who came to visit me in the hospital; I had no other opportunity to say goodbyes.
I was lucky: there was no serious neurological damage. I didn't end up with the classic outward signs of stroke. I don't have the kind of damage that would render one side of my body immobile, and I don't have weakness in my face muscles–one side of my face isn't droopy or saggy.
What I do have is some residual dizziness, my sense of balance is out of kilter, my legs don't work as well as they did, and some of my normal biological processes were different. On weird thing is that my emotions are dulled; I don't feel highs and lows, just a sort of flatness. I haven't really laughed since before my stroke.
But one of the strangest side effects is that my creativity seems to be on vacation. Writing has become difficult–this is the first writing I have done since my stroke. I was a voracious reader all of my life, reading for at least two hours a day. But I don't have the drive to do it since my stroke. I do still read, but not for long stretches; I am still on the same book I began in January. I was always a news junkie, but I go for days without feeling like getting on the computer, let alone answering emails.
I've played guitar since my teen years, and was a semi-professional player in the Twin Cities. Right now, I cannot play. my hands are too weak to hold down the strings and I don't have the kind of coordination required to play well.
And maybe the strangest thing is that for the time being, I can't sing. I used to sing every day, but I don't have the desire or the ability to do it now. A neurosurgeon tells me nerves in my vocal cords were affected. My usual strong speaking voice has left–sometimes I can barely speak above a whisper.
Apparently my brain needs to re-establish some neural pathways. The connection from my brain to my legs is weak, resulting in my being wobbly on my feet. I can't run and I am continually dizzy, and that sure doesn't help.
But one thing that surprises me and for which I am grateful, is that as far as I can tell, my mind and my memory appear to be completely intact. In fact, I have these odd bursts where people,places and incidents will occur to me with vivid intensity. These bursts seem to coincide with my regaining some small measure of physical ability. My legs and my voice have both gotten a bit stronger since one vivid memory came to me last night, of my first day of kindergarten. I clearly recalled several kids deathly afraid and crying when their mothers dropped them off, and me looking around bewildered at what their problem was.
I am told that no two stroke survivors experience the same effects. There is an infinite range of possible side effects; not all stroke survivors have the same challenges. I suddenly felt a little less alone when a woman in the brain injury support group I attend told me she had also experienced a similar loss of emotions.
Having a lingering brain injury has left me feeling somewhat alone at times. But I was one of the lucky ones: I survived. And I'm going to make the most of it.
Doctors tell me that the extent I have already recovered is astonishing, but I still have a good amount of distance to go. No one is able to tell me how long my recovery will take or how complete it will be. I really have progressed somewhat since I woke up in the hospital that morning in November, but I am determined that when recovery is complete, I will be better in every way than I was before my stroke happened.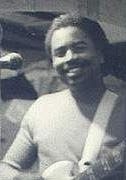 Isaac Peterson grew up on an Air Force base near  Cheyenne, Wyoming. After graduating from the University of Wyoming, he embarked on a career as an award-winning investigative journalist and as a semi-professional musician in the Twin Cities, the place he called home on and off for 35 years. He also doesn't mind it at all if someone offers to pick up his restaurant tab.