The Brain Energy Support Team (BEST) is thrilled to announce our continued expansion of support and education through online and virtual platforms. This fall, BEST will be launching additional online educational opportunities through the BEST Online Learning Center and in the Second Life virtual world platform.
Further, in an exciting recent development, BEST Executive Director, Gloria Kraegel will be joining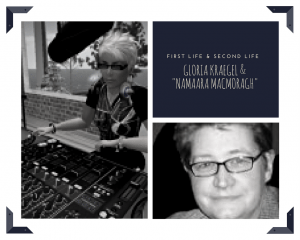 the board of directors for the Nonprofit Commons in Second Life. Kraegel (whose virtual Second Life persona is known as Namaara MacMoragh), is excited to be connecting with other passionate and engaged international nonprofit leaders through this distinctive and innovative organization.
Nonprofit Commons is a virtual community of practice for nonprofits and educators in Second Life which offers a unique opportunity for nonprofit leaders to meet, collaborate, and create. This volunteer-led effort, with the support of AvaCon, has a long and rich history of creating a welcoming environment for nonprofits to explore and learn more about the virtual world. Additionally, through seminars and other meeting opportunities, nonprofit leaders can also have the chance to have important conversations with each other to share ideas and offer support.
Here's what Kraegel (MacMoragh) had to say about her unique upcoming opportunity and the future for BEST online:
"I've been part of the nonprofit community in Second Life for nine years. I remember early on there were three organizations that collaborated on a grant. Their missions complimented one another on a project that got $50,000 to do. That highlighted the great potential of this kind of platform. I've been a part of Nonprofit Commons ever since."
Kraegel continues, "BEST has had a strong presence in Second Life, offering support groups, workshops and social opportunities just like we do in Washington State. We've had the chance to work with creative, passionate people from the Nonprofit Commons community with whom BEST wouldn't have otherwise had the opportunity to even know, let alone collaborate with. This is what keeps what we do fresh."
For Kraegel, the personal benefits have been enormous as well.
"The best thing about being a part of this community is everything I learn. There are professional development workshops, webinars, and presentations along with discussions on a variety of topics from board development to fundraising to IT security that are so valuable."
To learn more about the work of Nonprofit Commons in Second Life, please click here. To find out about what BEST has to offer in Second Life, click here to learn more and how to get started. To get more information on the latest online BEST courses, learning tools and more, visit the BEST online learning academy by clicking here.