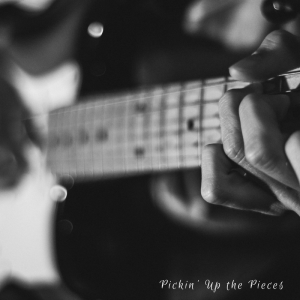 November 8, 2016 is the day everything went to pieces and forced some major changes on me. It was a day I should never forget. Instead, it's a day I'll never remember.
It's the day I had a stroke. November 8, 2016 is one anniversary I don't think I'll be celebrating.
And since that day, I've had to rebuild parts of my life and start all over. Everything was in pieces, and in my diminished capacity, I've had to put the pieces back together.
But I've decided that that process could be a positive thing. I have the chance to start all over, something many people wish for! I made it through an experience not everyone lives through, and in a way, it's almost like I've been given another chance.
But, of course, I do it with a traumatic brain injury (TBI), so it's not quite all rainbows and bluebirds.
This is my chance to remake my life around my TBI; a chance to remake myself from the ground up; and a chance to ditch the things that weren't working to my benefit before my stroke.
But that requires deep introspection and a clear and honest look at myself. And our own self is one of the hardest things to look at honestly and objectively.
I remembered something I was told once, a long time ago: Think of all the really bad things that happened to you; then realize the one thing all those situations have in common: you were there. In other words, you bore at least some responsibility for the bad times. What I must do now is to apply those lessons as I reset my life.
I won't go into those bad times and lessons learned. I'll talk about some of the positive things going forward, keeping in mind that I am limited to what's real and what's possible. Like, I know that as much as I'd like to be a Jedi knight, it's never going to happen.
One major thing for me is writing. I've got lots of writing experience, mostly being a political and investigative reporter. Doing the kind of writing I do here is immensely rewarding, and I think I want to keep doing it. Many people have told me I'm good at it, and I would rather keep doing it than going through the rigors of actual journalism. My challenge is figuring out how to monetize my ability. I don't want to get rich from writing, necessarily, just to make enough to comfortably sustain myself.
I had always had it in the back of mind to do some creative fiction writing as well, but never had a clue how go about it. Taking some creative writing courses is on the agenda going forward.
I have some public speaking experience, and I think I would like to do some speaking. People seem to regard me as some sort of medical marvel or a freak of nature or something, because of what they think is my rapid rate of recovery. And I'm told I am some sort of role model or inspiration for people with TBI; maybe speaking to groups and at TBI conferences is something I could do, especially since having a TBI is part of me now and the prospect of maybe being able to be a living example of what is possible kind of excites me. I am going to consider ways to break into the world of speaking.
I had intended to get back into playing guitar and singing. My voice is coming back, but I still lack the coordination to play well, so I guess being a singing cowboy is out of the question.
Going to law school continues to interest me. I tackled legal issues as a journalist and routinely interacted with lots of lawyers and politicians, many of whom were also attorneys. And I was always able to keep up–they never once were able to fool me with legal mumbo-jumbo (and some of them sure tried).
I applied for law school once, a few years ago but wasn't accepted. I'll have to try again. I would be older than the average law student, but that's okay.
I'm reminded of a story I heard once about a feisty elderly woman who went to law school. A dubious friend reminded her that she would be in her eighties when she got her degree. Her answer was, I'll be in my eighties anyway. I'm not elderly, but that's my attitude as well.
Some of the things I want to do won't be possible until I've had a pretty complete recovery from my TBI. But there is one thing I've already got underway, something that was in the back of my mind at the time I had a stroke.
I have a friend from my University of Wyoming days who went on after graduation and got a law degree there. He is currently in the Wyoming State House of Representatives. After a recent conversation, he said he would see about getting somebody at the university to award me an honorary master's degree based on professional and life experience. Although I never studied journalism, I managed to win several journalism awards and fellowships. Getting an honorary master's would be great since I could avoid the time and expense of working on a credential in a field where I am already distinguished and got lots of professional recognition and awards.
The possibilities excite me now.
Since I was a teenager I've had a real fascination with rock music and rock bands from the sixties and seventies. For lots of years, I read everything I could get my hands on about music and bands. My friends have told me my knowledge on the subject is encyclopedic and I should write about it. I've been giving some thought to doing just that.
Here's an example: the title and subject for this piece was inspired by Poco's first album, Pickin' Up the Pieces. Buffalo Springfield (one of my all-time favorite bands) had fallen apart and the result of that break up turned out to be something new and quite special.
Founding member Richie Furay, along with Jim Messina (brought in to replace bass player Bruce Palmer), were stuck with recorded bits and pieces and decided to proceed and make a finished album. They recruited Rusty Young to play steel guitar on some tracks and completed the album.
The three stayed together, brought in more members and rebuilt Buffalo Springfield as Poco. I believe the album name, Pickin' Up the Pieces, symbolized what they'd done: picked up the pieces of Springfield and kept on going–kind of like what I see myself doing with my own life.
It turns out that there is another point of relevance between Poco and what I'm going through. Their drummer, who also sings, suffered a stroke onstage in 2004. He has gone through an arduous process of pickin' up the pieces and got back to the point where he could contribute vocals again.
That's all for now. Pickin' up the pieces of my old life and making something new from them will be an ongoing project. I'll keep you posted.
In the meantime, here's a little musical inspiration.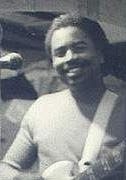 Isaac Peterson grew up on an Air Force base near Cheyenne, Wyoming. After graduating from the University of Wyoming, he embarked on a career as an award-winning investigative journalist and as a semi-professional musician in the Twin Cities, the place he called home on and off for 35 years. He also doesn't mind it at all if someone offers to pick up his restaurant tab. Peterson also welcomes reader comments. Email him at isaac3rd@gmail.com.