People with the biggest and most loving hearts can do some pretty magical things. These wonderful souls are connected with so much good in the world when it comes to helping others; kindness, care, inspiration, love, positivity, and giving a needed hug and a hand up are just some of the hallmarks of their characters.  They are also instrumental in the creation and love of dreams, whether these dreams are for others or their very own.
These are the words and concepts that perfectly define BEST member Diane Rasch.
Rasch, a Midwest native, married mother of three, artist, performer and craftswoman, is well known in the organization for her warm smile, her kindness and dedication to others in BEST at support groups and "Stitchin' It Up!" and her wonderful creative talents. And while she has spent most of her life helping others, she is taking some time to realize her own dreams too.
Rasch has started her own business "Heartfelt Tidbits of Creativity" which combines her love of lifting others' spirits while showcasing her line of handmade cards, notes, and other crafts. Rasch is a natural at this endeavor and she is eager to continue to grow and learn. She was also a featured artist at the TBI art show in September 2013.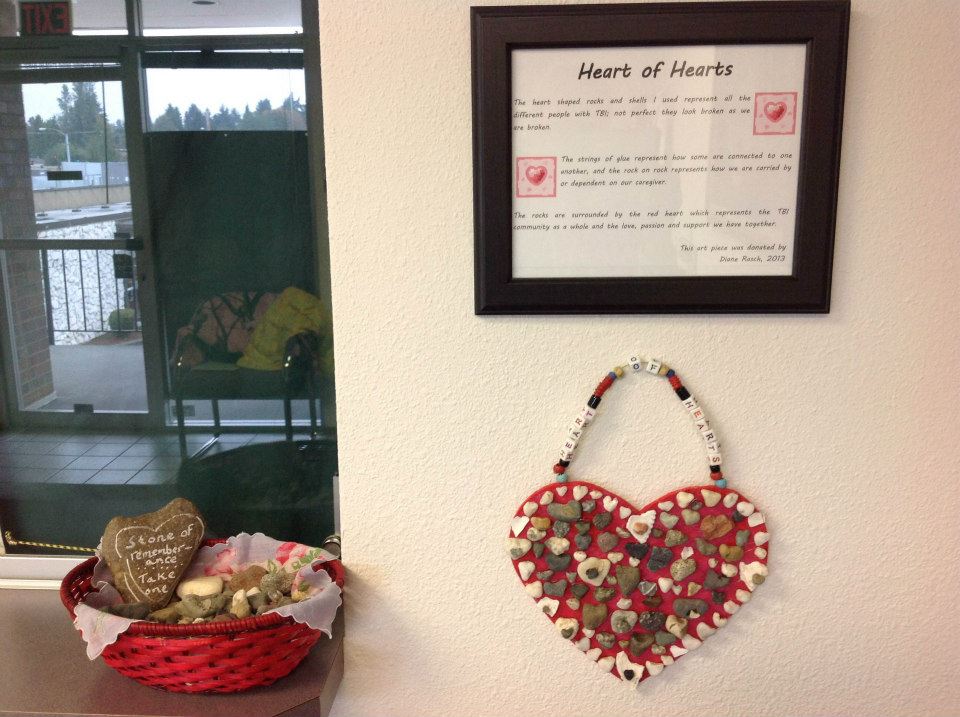 "It just keeps getting more and more creative; the creativity keeps coming more and more," explains Rasch. "Getting into making cards really means a lot to me.  I just love making cards. It's so much fun!"
One of Rasch's earlier card-making projects launched right here at BEST. Rasch decided to send BEST members special hand-crafted birthday cards. People were touched by the gesture, but there was one person who reached back out to Rasch that touched her heart profoundly.
"I received a thank you card back for the birthday card I sent," shares Rasch. "There was a handwritten note that said how much that card meant to that person.  They told me it was the only birthday card they got."
Rasch continues, with emotion in her voice.
"I felt so moved by this response, I just cried. This really touched me; this is why I just love getting into making cards."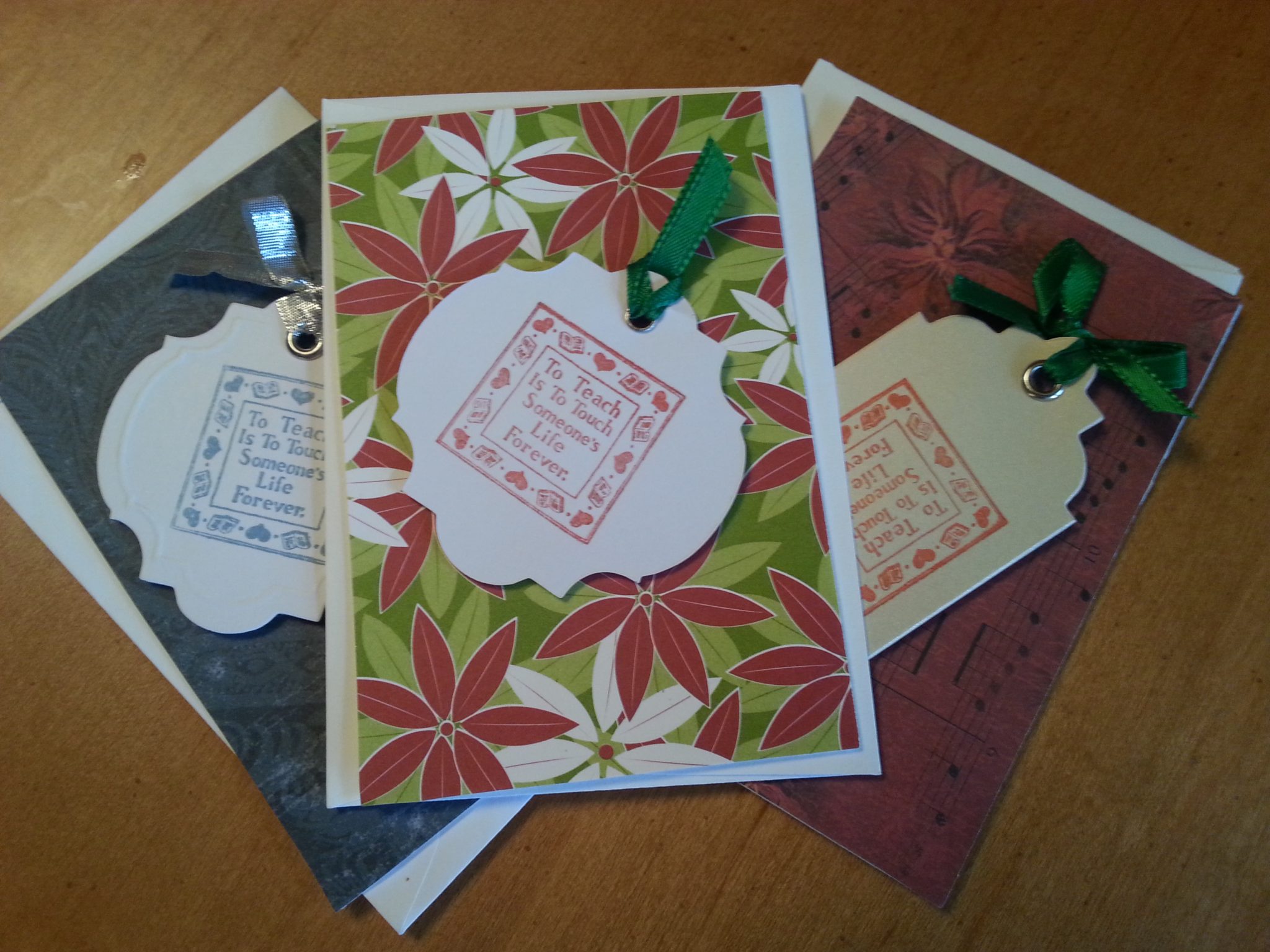 It's this kind of care and commitment to others that has been a staple in Rasch's life, before and after her brain injury in 2006. Prior to her injury, Rasch spent decades teaching, mentoring, and caring for children in the public and private arenas. Children hold an extra special place in Rasch's heart; she thinks of them fondly and often. She is particularly passionate about children with special needs and inner-city youth; she spent years helping these children not only learn new things, but also helped coordinate healthy meals and emotional support for each child in her charge.
"These are the kids that society sees as hopeless, "shares Rasch. "I didn't see it that way at all. I was just drawn to these kids. There is such value to all of them and so many get 'thrown away.' I knew there was hope. I loved watching these kids change and grow. For me, it was very special to me and very rewarding."
While children and serving others is certainly a passion in her adult life, she had another creative passion in her youth that still burns bright in her heart: dance.  Rasch started at the tender age of four learning dance. She was instantly hooked on the art form and proceeded to study dance for the next decade. Rasch took as many ballet and tap classes as she could manage, savoring the magic, movement, and creative spirit expressed through the world of dance. As she was about move to toe shoes in her ballet program, financial issues and a conflict with the instructor ended the lessons.
But the love of dance never left her and even with a TBI, Rasch is still dancing. Literally.
Last spring, Diane had some chance encounters with a dance instructor who encouraged her to resume her ballet instruction. At first hesitant, Rasch decided to give it a try anyway and she signed up for lessons at the Ballet Theater School in Edgewood.
It changed her life.
"I can't always make my hands and legs go at the same time or same pace," says Rasch with a hearty laugh. "But I love it and it has been really inspirational to me."
"Plus, you really have to have a good sense of humor, "she smiles and winks.
And a live performance doesn't hurt either. Rasch performed in Headstrong's "WeirdStock: Strangers and Aliens" event in October, performing a dance with scarves. Rasch's performance was nothing short of inspiring.
"I really wanted to do my dream and do something with dance," she said. "I decided on performing with scarves. It was spontaneous, but it just felt right."
Speaking of feeling just right, Rasch's involvement with BEST is exactly that. Rasch and her husband are relatively new residents of Washington State, a move predicated on living closer to Rasch's three children and their families who are all local residents. It proved to be a good move in more ways than one; she expanded her family and then some.
When Rasch lived in the Midwest, she encountered something all too common in the TBI community: lack of validation and belief.
"My doctors told me symptoms were all in my head," she sighs.
Then one day at a public library in Illinois, she happened upon a book that changed her life for the better. It was a book on TBI and for the first time she could connect and validate her experiences.
After arriving in Washington, she joined BEST for support and has nothing but fierce love for her new found family.
"I'm very close to everyone at BEST, "she explains.  "For the first time in my life, it's so nice to have someone who really, really gets you. People ask me why I got to more than one of the support groups at BEST."
"I tell them it's simple. With the love and support we have for each other, it's family. And It's really important to be with family."
Indeed.
If you would like to share your story and journey, contact Kim at kimT@brainenergysupportteam.org.