After a brain injury, it's common for us to expect more than we might be capable of at the moment. We are, after all, our hardest critics in the best of times, let alone when we're struggling to establish our identity and figure out what we can do and what is more difficult after a brain injury.
Think of all the things we struggle with after a brain injury – regardless if it's because of a concussion, stroke, an aneurysm that burst, TBI, or the neurological effects of COVID-19 – dementia, irritability, aphasia, neuro-fatigue, word loss, extreme emotions, and the list goes on.
Add to the very real challenges of navigating daily life with a brain injury the constant negative self-talk we engage in without even thinking about it and we've got a recipe for personal disaster. We might begin to feel unhappy, depressed, or hopeless. BUT we can stop dancing with the devil of negative self-talk by repeating select mantras that can increase our happiness.
We know stress increases inflammation and weakens the immune system. Self-talk is the easiest way to improve your well-being and increase your happiness. Positive self-talk also reduces cortisol levels because we are less stressed and more relaxed.
Adopt a mantra or two that you can say to yourself over and over. You don't need a lot of them. A few good mantras will go a long way. By saying them to yourself throughout the day will make you feel happier and, in time, that feeling will come naturally. Say them when you wake up, when you take a walk, brush your hair, cook supper; anytime and all the time.
Here are three mantras that, when repeated often, can have a tremendous impact on your happiness.
I Am Grateful
Gratefulness is a sure way to gain happiness. When you are grateful, you are reminding yourself of the good things in your life.
I know who I am and I am enough.
Comparing yourself to who you were before your brain injury only focuses your attention on regrets or worries about the future. Take a quiet moment and repeat this mantra so that you are fully aware of who you are in this moment and remind yourself that it's enough. 

I am exactly where I need to be.
The idea that we should be at some other point in your life or that you haven't met an expectation or recovered from your brain injury fast enough creates an endless cycle of negative self-talk and dissatisfaction in who you are and what you may or may not be accomplishing. When you take the time to repeat this mantra you will feel more relaxed and able to accept yourself more fully for who and where you are at this point in your life.

Our words hold a lot of power, and mantras are a great way to set us on the path to happiness. When you use your words to bring positive things into your life, you will find happiness. Repeat these mantras and the difference they can make in your life.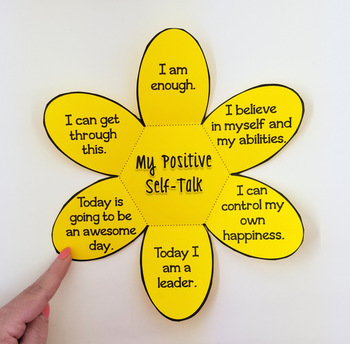 | | |
| --- | --- |
| | Gloria's career as an independent nonprofit consultant, trainer, and writer spans over 30 years giving her lots to talk about. She has a deep passion for sustainability, both environmentally and organizationally. Enjoy her perspectives on community, development, and tales from her virtual world travels. |