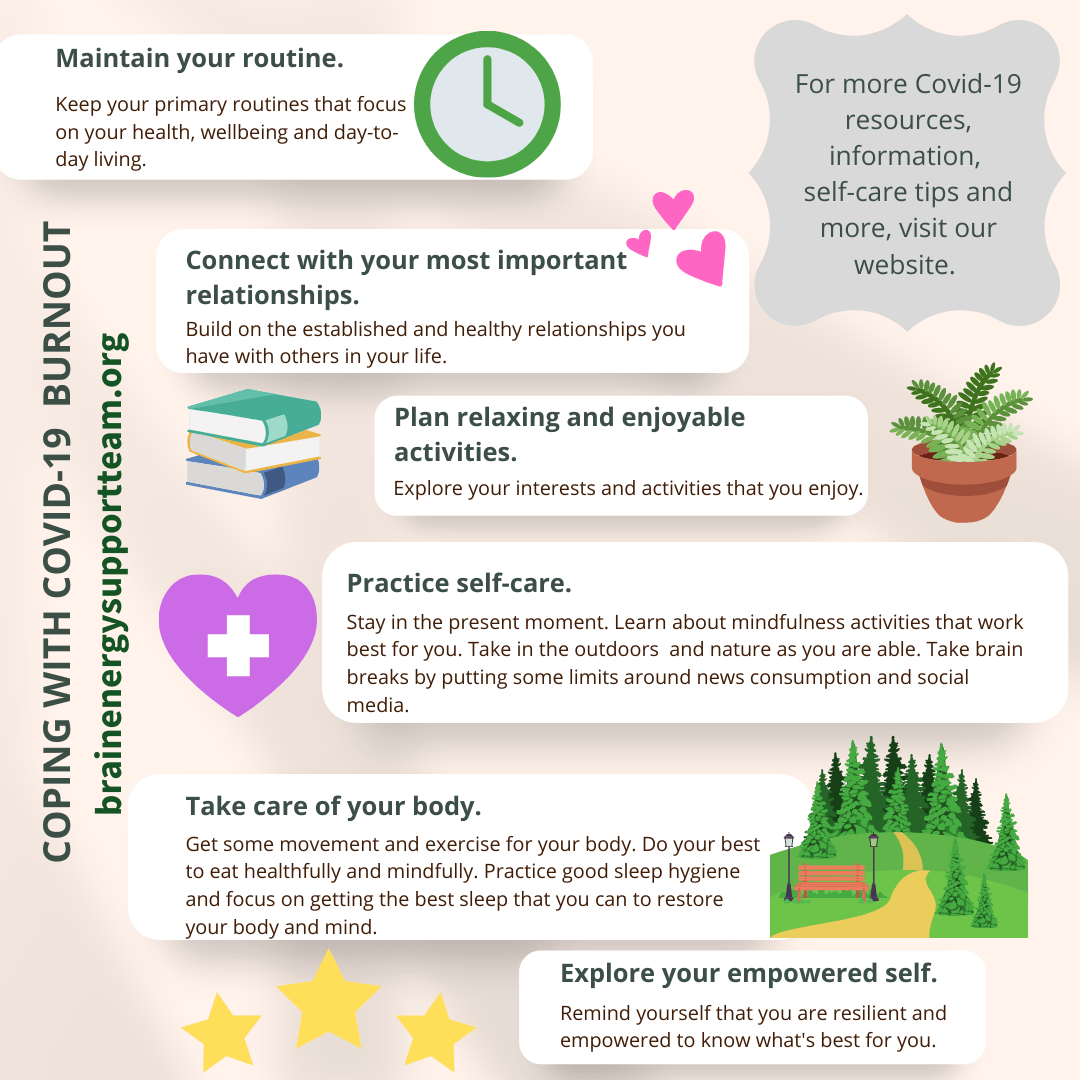 Covid-19 burnout is a real thing. 
Also known as pandemic fatigue, pandemic burnout or Covid-19 fatigue, Covid-19 burnout is a real feeling of emotional, mental and even physical exhaustion as the result of the continuing Covid-19 pandemic and its impact on our lives.
Millions of people around the globe are feeling this burnout. 
So if you are feeling this way, you are definitely not alone. 
Here are some signs you may have Covid-19 burnout: 
Feelings of fatigue (emotional, mental, physical), even when you have been taking care of yourself. 
Feelings of being overwhelmed or anxious about the pandemic. 
Feelings of lacking energy and motivation. 
Feelings of being isolated. 
Feeling cynical about the pandemic. 
Feeling the need to comply less with pandemic mandates and guidelines. 
Having a brain injury or other cognitive challenges, may add to the challenging impacts of Covid-19 burnout. 
What do you do if you have Covid-19 burnout? 
If you are in crisis, get immediate help:
If you are not in crisis, and feeling the effects of Covid-19 burnout, here is a simple infographic that shows some steps to take for self-care during this time.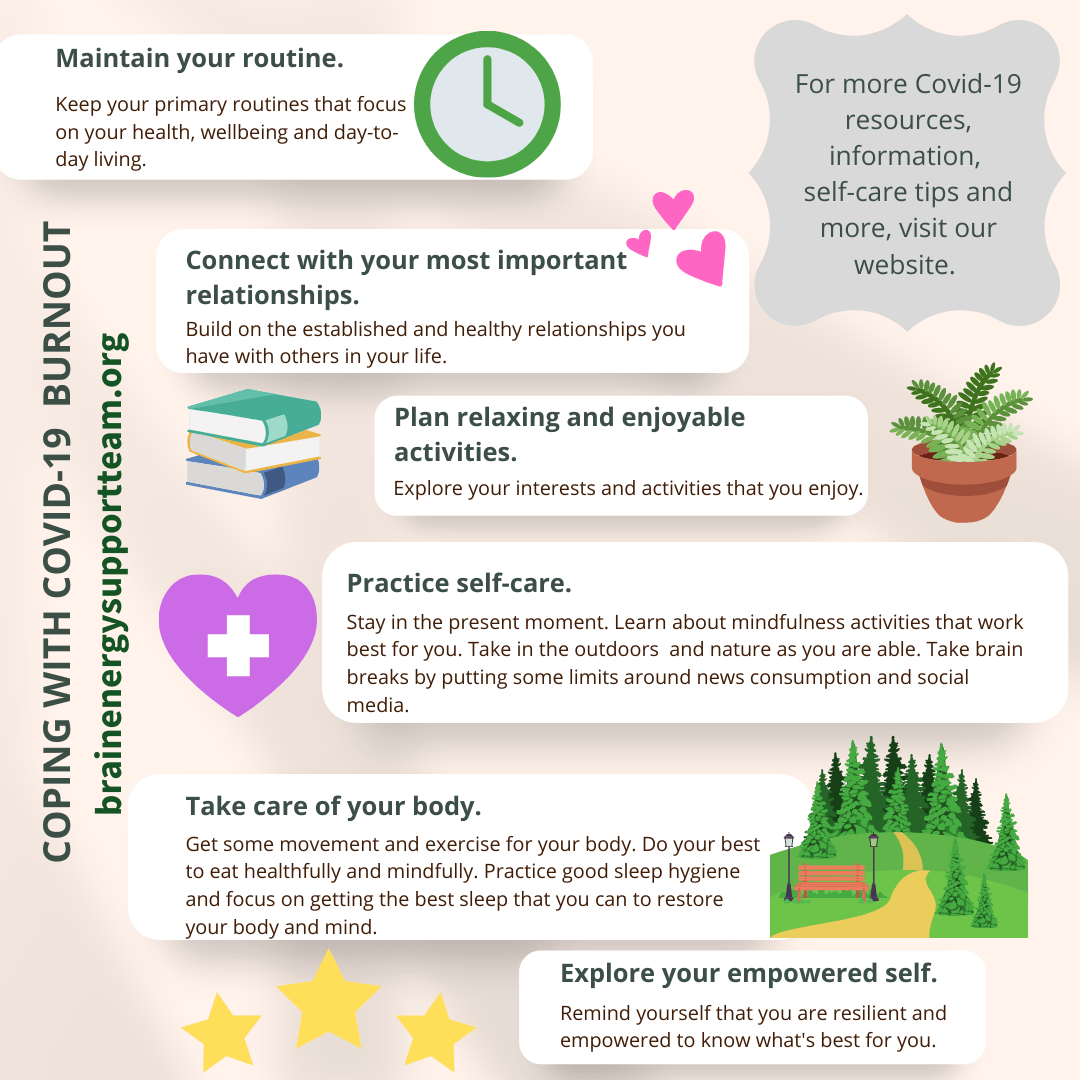 BEST resources for Covid-19 burnout: 
BEST Covid-19 page: Knowledge is important. Get the facts on Covid-19, additional resources and more by clicking here. 
BEST Programs: BEST programs are designed to provide the support, education, tools, and strategies to support success, health, and well-being.  Click here to learn more. 
BEST Blog: Our website blog library of articles is filled with hundreds of articles on self-care, empowerment, healthy living, wellness, and more. Click here to check it out. 
Other links to resources to help with Covid-19 burnout: 
The CDC page on coping with stress. 
A good article from John Hopkins Medicine on Covid-19 burnout. 
How to cope with fatigue and burnout from Covid-19 from Healthline.com. 
An inspirational article from NPR on surprising ways some people are finding joy during the pandemic. 
In interesting article from CNET featuring people different walks of life finding happiness and wisdom during the pandemic.  
If you are experiencing Covid-19 burnout, what are some of the ways you are coping with it? We'd love to hear from you! Share your thoughts with us via email at kimt@brainenergysupportteam.org.