Last Wednesday, my past caught up with me in a good way, and now my pre-stroke and pre-brain injury self can finally be put to rest.
For good.
Last Wednesday I finally got most of the rest of my belongings shipped to me from Minnesota. All my books, clothes, comic books (over a thousand), my CDs and DVDs (hundreds), two vintage guitars, violin, keyboard, and other stuff that was a big part of who I was in my previous life are finally back with me, after six long years.
I won't go into detail, but as soon as I was discharged from the hospital after experiencing a stroke I wasn't given the option to return home, which was only a couple of miles from the hospital. I was driven straight from the hospital to Amtrak, and headed to Washington State, where I have two sisters who took me in for a few months. I was only able to start to rebuild my life because of their kindness and
compassion and the kindness of people I've met along the way. I'm sure I'll write about it some time in more detail, but people who know the story react with differing measures of outrage and sadness.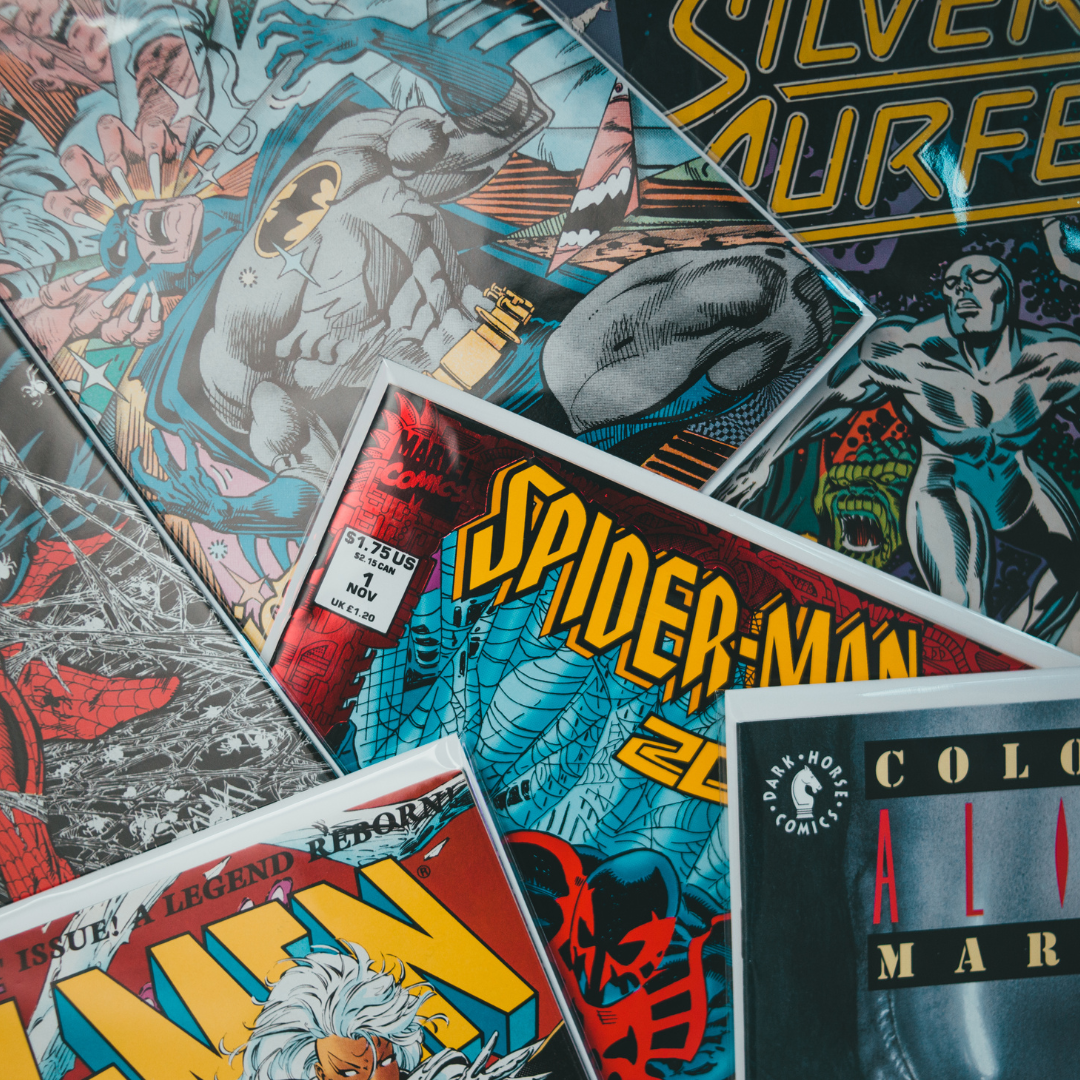 The important thing, though, was that I had a whole new life ahead, but I was constantly being dragged back to my past, because there are parts of my past I dearly missed.
Getting back all those things made me think, and think a whole lot.
I only became consciously aware of how incomplete I had felt and what a mental and emotional drain looking back was causing. A burden was lifted, and I didn't realize how much mental and emotional energy it had taken. I hadn't noticed it much until it had gone.
Then I realized how much that had to do with my recovery from the stroke-induced traumatic brain injury I am in the middle of. I think pretty much everyone living with a brain injury knows and understands how greatly important letting go of the past is. How not to dwell on what's been lost and how important it is to focus on the present, the future and building on what they have been left with. How not to feel bitterness, anger or sadness for what they had once been.
I've written about that from time to time but never realized until now the extent to which it was influencing me.
I've been successfully building a new life in a place I'd never been and where I knew no one besides my sisters. Much of that success has come through my writing, making it possible to have experiences and meet people I'd have never imagined in my previous life.
I know now the belongings I've been attached to don't mean much compared to what I always had and held on to. I realize how much more important that the stroke I went through hadn't wiped away my memory and experiences, two things that are always part of who I am and will always be. I realize how little value my belongings contribute to the kind of man I've grown into or to any part of who and what I am and will become.
I've always been me, and that's a great starting point right there.
Of course there are people in Minnesota I will always miss and who will always be part of my memory and experience, but now all of me can live and thrive right now in Washington. But I see no reason to ever return to Minnesota—it's part of my past and part of who I always will be, but it's time to cut the cord on that phase of my life. What's the point of living in a past that will never come back again? Better to put it all in the rearview mirror and keep on moving forward.
I'm free now to really move on, to put the past behind me and to live in the future I've already started to build and shape—and I've really got some great plans in mind.
But I still am real happy I finally have all my comic books.
| | |
| --- | --- |
| | Isaac Peterson grew up on an Air Force base near  Cheyenne, Wyoming. After graduating from the University of Wyoming, he embarked on a career as an award-winning investigative journalist and as a semi-professional musician in the Twin Cities, the place he called home on and off for 35 years. He doesn't mind it at all if someone offers to pick up his restaurant tab and, also, welcomes reader comments. Email him at isaac3rd@gmail.com. Read more articles by Isaac here; https://www.brainenergysupportteam.org/archives/tag/isaac-peterson |