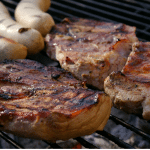 There are many studies to support both the benefits and drawbacks of eating meat. Whether or not people should eliminate meat from their diet will remain one of the most debated and controversial subjects in the field of health and nutrition. Don't worry, I'm not here to convince you to eat or stop eating meat. I have a better idea in mind.
Instead, I want to share some cooking methods involving meat that could help your brain prosper—or not. Here are a few cooking methods you might want to consider when you're craving fried chicken or broiled chicken knuckles. By the way, I have never eaten chicken knuckles (and don't plan on it)!
Frying, broiling and barbecuing meat can be harmful cooking methods if not done correctly. Such cooking methods can result in meat damage called Advanced Glycation End-products or AGE. This damage occurs when the meat is either overcooked, seared or exposed to high cooking temperatures and causes an increase of toxins and poisons.
When the brain is bombarded by food toxins, it becomes inflamed. This inflammation, also known as neuro-inflammation, singes and burns our brain cells. Simply put, the brain is on fire. Neuro-inflammation often is the result of a traumatic brain injury. Common symptoms of existing neuro-inflammation are brain fog, impaired cognitive abilities, mood swings, memory loss and fatigue, among others.
If we're not conscious of how we eat, the toxins from what we eat could be throwing gas onto the fire already burning inside our heads. This goes back to a recent article I wrote, about how using a wooden spoon was a healthier way to prepare food. Click here to read more.
After suffering a traumatic brain injury, I was aware of the fire burning inside my head. To put out that fire, I had to change the way I prepared meals—particularly meats. Instead of cooking meat in hot grease or prolonged high temperatures, I would bake the meat. I even ate less meat to alleviate digestive stress that is associated with a meaty diet. Digestive stress is a leading contributor to chronic inflammation and can cause lots of damage in our bodies.
The seemingly small changes I made in how I prepared food gave my brain the best chance to heal. And I made a shocking recovery!
Instead of advising someone to eat or not to eat meat, I'd ask them to consider how they are preparing those meaty foods. Once you know the how you start,  you will gain a sense of what's happening inside your head.
And remember, even the small steps toward a better brain can go a long way.
I sure hope this article helps. Do you eat meat? If so, what are some of the ways you prepare your favorite meat dishes? I'd love to know!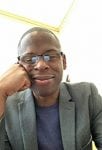 Chef Myron Norman is a brain injury survivor, research writer and author of the new release: Lifesaving FAQs of How Food Reversed My Brain Damage. His work has attracted professional athletes, trauma survivors and clients such as Nancy Emerson Lombardo, Ph.D., Founder of the National Alzheimer's Association and Maria Shriver, Emmy Award Winner and Founder of The Women's Alzheimer's Movement. Chef Myron welcomes reader comments or questions at www.healthybrainbooks.com