Support groups are the lifeline of our community in the best of times.
They are especially important in difficult times like these.
Pandemic lockdowns, extra steps to protect ourselves and others, cuts to vital services, costs of everything skyrocketing, and so much more, that challenge and overwhelm us.
That's why having a connection with others in an easy to access and safe way is more important than ever. That's why we continue to provide our Washington State family of survivors and caregivers unique and creative ways to come together to encourage and be encouraged.
In March, while BEST was under contract with DSHS, support groups were told they could not meet. We knew then, as we know now, that cutting off connections for those with a brain injury is the worst action to take.
To keep connections strong, we were the first, and only, organization to provide phone and video support to all Washington State facilitators. We were the first to offer online resources to all our Washington State facilitators, along with bimonthly facilitator chats.
We were the first non-state agency to launch a comprehensive COVID-19 page with information and resources our community needed most.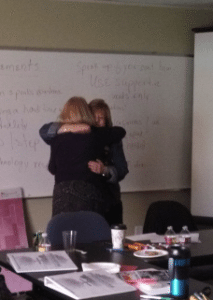 BEST was the first to offer extended education opportunities for our community. And we were the first to provide a real-time, online, yoga class for those with brain injury.
Since then we have offered more education, support, resources, and more social connection support.
These resources are designed by a team of individuals experienced and knowledgeable about brain injury, caregiving, health, wellness, and more in a way that is specifically relevant to our brain injury community.
Why are we sharing these facts with you now?
Because all of the steps BEST took, then and now, has helped our brain injury community stand strong and to navigate the difficulties that arose to challenge us.
The time has come for all of us to continue to stand together and support one another.
We know that information is literally flying at you. We recognize that it's overwhelming, confusing, and exhausting; we're feeling it ourselves.
And in that swirl of information, you may not find the kind of resources you need to thrive and/or help others thrive, during these challenging times.
That's why BEST is here and that's why we've always been here: to share not only the support, resources, and information you need, but support, resources, and information you can trust, with a team of dedicated and experienced people that you can also trust.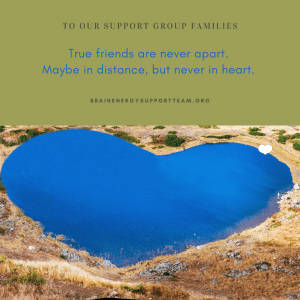 At BEST we give you our whole hearts filled with love, care, kindness, and support because YOU are our heart. 
Choose TODAY to take it to the next level of support and continue to create the community of love and care that we all deserve.
If you belong to a Washington support group reach out to your facilitator(s). Let them know how you're doing and what you need. Let BEST know how you're doing, too. Reach out to us on Facebook or email.
We're all in this together!
Are you a support group facilitator? Join Our BEST Groups. Bring your concerns, your experience and stories, and the voices of your group to our network of facilitators and know that you're NOT alone.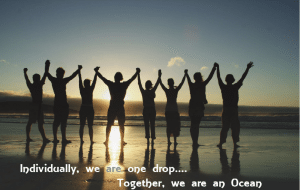 | | |
| --- | --- |
| | Gloria's career as an independent nonprofit consultant, trainer, and writer spans over 30 years giving her lots to talk about. She has a deep passion for sustainability, both environmentally and organizationally. Enjoy her perspectives on community, development, and tales from her virtual world travels. |